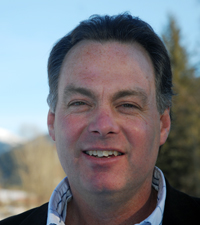 All too often we have been given written assurances by this government only to find their intentions were completely different.  For example, there were written guarantees by the BC Liberals not to give away BC Rail nor to introduce the HST.  We all know how that turned out.
And now we are seeing that the BC Liberals are also not living up to their promises around water.
At the constituency office, many of the issues that are brought to our attention deal with water.  The inadequacy of current legislation and the cuts to personnel has made these issues difficult to deal with.
Recently, hundreds of British Columbians participated in a provincial government process to modernize the outdated Water Act.
The process started with a February 2010 Discussion Paper that broadly outlined key challenges to British Columbia's supply of clean and safe water for human health, our environment and economic well-being.
At the outset of the process the Minister responsible gave written assurance that the BC Liberals would not consider privatizing a life-sustaining public resource into a privately held and tradable commodity.  California's experimentation with water markets was a disaster.
In the most recent discussion paper released in December 2010, the BC Liberal government indicated what direction it planned to take for its Water Modernization Act.  The BC Liberals are now talking about embracing the already discredited water market approach.
This is a huge mistake.  British Columbians need to be able to have confidence that our Water Act will be modernized to the benefit of the public rather than allowing water to become a private and tradable commodity.
We all must do everything we can to stop this trend.  Water is essential to life.  We cannot allow this government to give private business control of our water.
Take a moment to learn more about the proposed Water Modernization Act, and find out what you can do to make sure that British Columbia's water stays in public hands.