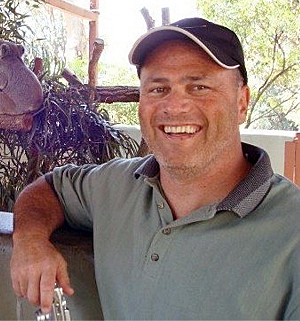 Peacefully, with his children and family at his side, Jim passed away following a long and courageous battle with cancer.  Survived by his wife Lauren, children Lauren and Drew, Jessie and Scotty (Girling), his parents Derek and Jenifer, brother Kim (Susan), niece Megan, nephew Matthew, numerous aunts, uncles and cousins.  Jim will forever be remembered for his kindness, love of family, lifelong passion and enthusiastic participation in the sports of golf and soccer (the flying pig), his rewarding career with CP Rail, good beer and fine red wines.  He led an exemplary life in the eyes of many, was an inspiration to many more, and will be greatly missed by all. His infectious smile and sense of humor will forever be in our hearts. Lastly, Jim wished to extend his heartfelt appreciation to the countless doctors and nurses who extended his life and eased his final journey.  He was in awe of your commitment to him.
Jim's family would like to invite friends, teammates and colleagues to celebrate his life at 2:00 pm, Friday, April 15, 2011 in the Ballroom, Holiday Inn & Suites, 700 Lillooet, Rd., North Vancouver, BC.
Donations, in lieu of flowers, may be made to either the North Shore Palliative and Supportive Care Program or the Canadian Cancer Society.