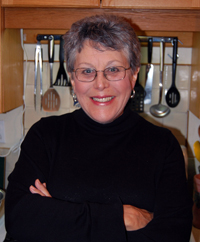 You must have seen the fish bus.
Parked outside Mountain Goodness, once a month or so.
Orion Davidson drives it up from Grand Forks and sells the fish.
GET YOUR FISH HERE
CRAZY PRAWN DEAL
FISH UBUYING INSTRUCTIONS
SIGN UP FOR EMAILS
FISH CAKE DEAL FOR YOU
Once upon a time, salmon from the Pacific Ocean spawned in the Columbia River, and sturgeon — one of the world's oldest creatures — prowled the river bottom. David Thompson's journals tell of a First Nation elder who said he had known seals in the Arrow Lakes.
The salmon are now landlocked as Kokanee, and sturgeon may still meander upriver but the only one we're
likely to see is the fellow made of steel swimming up MacKenzie Avenue at the corner of Third.  It's not only the dams that keep the salmon away. Even by the early 1900s, observers were bemoaning the smaller quantities of fish in the river — probably because many fish returning to spawn in the Columbia were caught at the river mouth delta for the growing populations of Portland and Seattle.
But for 10,000 years or more, salmon constituted a main food source for aboriginal peoples of the Columbia River. During the fur trade era, trappers got tired of eating salmon, even after long winters of small game supplemented by the occasional moose or mountain caribou. (Mountain goats they gave up on — "evil creatures," one aboriginal guide told them, who kick stones downhill with amazing accuracy onto the heads of their pursuers.) James Douglas, the HBC Chief Factor and First Governor of BC, was delighted each time he got to Fort Vancouver (now in Washington state, not the one in BC) because of a garden and fresh greens. But salmon, dried or fresh, was the mainstay of the diet for indigenous peoples and trappers alike during the long weeks of travel down the Kootenay River system to the Columbia. Today, you can buy fish in Revelstoke from the supermarkets, Malone's Confectionery, and from Orion Davidson in the Fish Bus.
Orion lives in Grand Forks, where he and his two dads (he calls his dads the boys) ship in fish from Vancouver packers and fill up to five chest freezers per bus with frozen cod, shrimp, fish cakes, prawns, oysters, sablefish, salmon, halibut, tilapia, arctic char, scallops, crab and lobster. They load the freezers into their old yellow school buses equipped with generators, and take them all over southern BC — anywhere lacking a fish store.
You can get onto Orion's email list by sending him a message at <thatssofishy@telus.net>.  When Orion is about to leave Grand Forks, he will send you an email telling what day he'll be in Revelstoke.
Fish is good for us. The Omega-3 fats we need are available in many fish, especially salmon and halibut. You should eat fish twice a week, although if you're pregnant, you should pay attention to what kind of fish you're cooking. Recent reports from Environment Canada warn that during pregnancy, you should keep your intake of fresh/frozen tuna, shark, swordfish, marlin, orange roughy and escolar to one time per week, to control the small but real levels of mercury now finding its way through the food chain into ocean fish stocks. The same goes for small children and babies. Health Canada runs a web site with health advisories including this one about mercury levels in fish. Google Health Canada and follow the trail to advisories and warnings. Of course, we're all watching the news to see whether or not the big quake will result in radioactive oceans.
Information about the fish acceptable list is from Seafood Watch, an organization run by the Monterrey Bay Aquarium. Fishing methods, the dangers of by-catch to the environment, and other nutritional details are on the site  (http://www.montereybayaquarium.org/cr/cr_seafoodwatch.) There's also downloadable Pocket Guide for different regions of North America. On the West Coast "okay" list are farmed abalone, arctic char, barramundi, catfish, farmed oysters, farmed mussels and clams, Pacific cod, Dungeness crab, Pacific halibut, lobster from the US or Canada, wild salmon, Pacific sardines, scallops farmed, pink shrimp, striped bass, tilapia farmed, rainbow trout, albacore tuna and white seabass.
When it comes to canned tuna, buy white albacore, preferably from BC or the USA, to avoid higher levels of mercury associated with other tuna.
More sustainable resource guides
http://www.blueocean.org/seafood/seafood-guide
http://www.nmfs.noaa.gov/fishwatch/
http://www.msc.org/ <Marine Stewardship Council>
http://www.dfo-mpo.gc.ca/fm-gp/sustainable-durable/index-eng.htm <Canada: Department of Fisheries>
Doing your own research is helpful when purchasing from Orion on the Fish Bus, as his bags of frozen gems are unmarked. However, the quality is absolutely there, so if you choose a species that's on the okay list, you'll get premium quality frozen fish at good prices.
And once you're on the email list and have purchased $100 worth of fish, Orion gives you a frozen bag of fish or a baggie of very nice little fish cakes for a nice dinner that cooks from frozen in a fry pan in five minutes.
For novices, here are some simple ways with fish. The rule is to cook until only just done, then to eat immediately. Get your guests on their stools, nibbling a nut or an olive, before putting the fish in the pan. Old campfire rule.
Shrimps or prawns
Bring a big pot of water to the boil. Put in frozen prawns. The minute all are pink, drain completely. This is really important — don't overcook.  Serve immediately with dunking sauce, or ½ cup butter melted with the juice of one lemon. Let everyone peel their own. Provide a bowl for the shells, and lots of napkins. A great outdoor feast, obviously casual and when the prawns are crunchy a real treat. (In China they eat the whole prawn, whiskers and all, relishing the calcium. Bit of a pissing contest, as far as I can see, but chacun à son goût.) Quaff a light lager or a glass of cold Reisling, Gewertztramminer or a white Bordeau.
Works for crab and lobster too. Fear not, if they're frozen they won't come at you with their pincers. If you're lucky enough to have live ones, the pre-dinner conversation will inevitably be about — well, I don't have to tell you.
Scallops
Use a fry pan. Put into it a big lump of butter — about 3 tbsp for every pound of scallops. Heat the butter until it sizzles. Put into it the frozen scallops and stir-fry until the scallops are barely cooked through. Time depends on size. Add the juice of one lemon and some salt and pepper. Serve on a bed of greens. The delicate scallop flavour will come through best with a wine that's light and fruity — say a Pinot Gris, a Chablis or, if you must, a Chardonnay.
Mussels or clams.
Scrub well and remove beards, barnacles or ocean debris.
Put a glass of white wine or beer in a large pot for each 18 pieces. Add a little chopped onion, some garlic and the juice of one lemon. Bring to a boil. Add the shellfish, and cover. Turn down the heat. Steam for 2-3 minutes. Remove from heat. Discard any shells that remain closed — this means the mollusk had expired before the wine hit, and you don't want to eat him. Turn the shells into shallow bowls and pour the remaining juice over.
Pan-fried fillets or steaks of any fish
Fish fillets, thawed
Panko crumbs (available in the Japanese section of grocery stores, in) ¼ cup for each fillet
1 egg
2 tbsp milk
salt and pepper
Heat a big knob of butter in a frypan. Add an equal amount of olive oil.
Break the egg and beat it with the milk, salt and pepper, in a shallow bowl.
Wash the fish. Dry it with paper towel, and dip it into the egg mixture.
Use another shallow bowl for the Panko crumbs, and roll the eggy fillet in the crumbs. When the oil/butter sizzles, add the fish fillets. Fry 2 – 4 minutes per side, or until the crumbs turn nicely brown.
Substantial fare—stands up well to a medium brown ale, a rosé or even a light red wine. Nouveau Beaujolais is nice. Don't overdo it with Shiraz for fish, but the light Okanagan reds are very acceptable. The new Select wine kits are in from Joel and Kristi at the Revelstoke U-Brew. If your fish is sole, stick to white wine or a light ale.
See this month's Food Arts magazine for more cooking ideas.