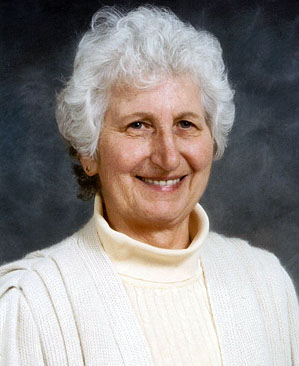 Mrs. Romilda Martinis passed away at Queen Victoria Hospital, Revelstoke on Sunday, March 27, 2011, at the age of 77 years.  Prayers will be recited from St. Francis of Assisi Catholic Church on Tuesday evening, March 29 at 8:00 p.m., followed by the Mass of Christian Burial on Wednesday morning, March 30 at 10:30 a.m. with Father Cecil Nunez celebrant.  Entombment will follow in the family crypt in the Mausoleum at Westlawn Cemetery in Cranbrook, B.C.
Romilda was born on March 20, 1934, in Savorgnano del Torre, Udine, Italy and had been a resident of Revelstoke since 1999.  She loved her family, especially her two granddaughters.  There was never an event where she didn't shower them with support, encouragement and her "laisseé faire" attitude towards competition.  As she would say "if you did your best, your standard of excellence was achieved."  Romilda believed in setting your own moral standards to be respectful and compassionate to others and their culture or beliefs and always acknowledge people you knew with a smile or salutation.  She loved her garden and flowers and would always comment "I would be happy if I died in my garden!"
Romilda was predeceased by her husband Enrico in 1995 and her siblings: Teresa, Olivio and Remiggio.  She is survived by her daughter Dorothy (Steven) of Revelstoke; her beloved granddaughters Christina and Kathryn, both of Revelstoke; sister Maria in Italy as well as numerous nieces and nephews.
Messages of condolence may be sent to the family by visiting www.brandonbowersfuneralhome.com.
Arrangements are in the care of Brandon Bowers Funeral Home, Revelstoke.
"La pace dei giusti."