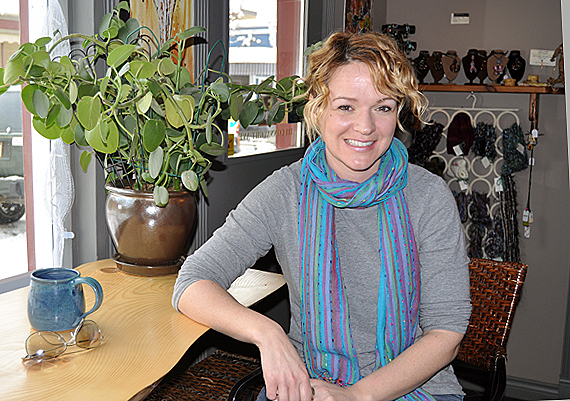 By David F. Rooney
The local news and entertainment media pond may be about to get a little larger: a group of local residents are working hard to establish a community radio station here.
Stoke Radio FM, as it likely will be called if it gets the nod from the Canadian Radio-Television and Telecommunications Commission (CRTC), could be on-air this summer.
"We'll offer community programming," says Annie Hewitt, one of the organizers of station.
She said the station, which will be operated by the registered non-profit Stoke FM Radio Society, would offer local music, discussion, news and other programs of interest to local people of all ages. If everything proceeds according to plan it will be financed through fund-raisers, paid advertising and program sponsorships.
Driven in large part by the vision of Scott Duke, a studio has already been built and a transceiver and antenna acquired.
"We're just at the beginning stages of this," Hewitt said in an interview at Sangha Bean on Thursday. "We hope to have CRTC approval by April."
With CRTC approval work can begin in earnest with on-air broadcasts perhaps as early as this summer, Hewitt said.