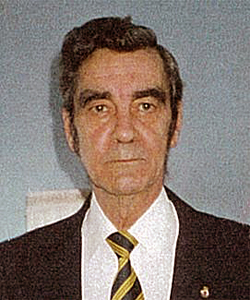 Mr. Phillip George Elliott passed away at Queen Victoria Hospital, Revelstoke on Saturday, January 8th, 2011 at the age of 72 years.
A memorial service will be held from the Lower Lounge of the Royal Canadian Legion, Revelstoke on Saturday afternoon, January 15th at 3:30 p.m. with Chaplain Marlene McQuarrie officiating.  Cremation will follow.
Phil was born in Vita, Manitoba, on June 9, 1938, and had been a resident of Revelstoke for the past 30 years.  He worked as a painter for many years.  Phil was a life member of the Royal Canadian Legion and in his younger years was an avid curler.  In his spare time Phil loved to go camping and loved to sing.
He is survived by eight children: Phillip (Laura) Elliott of Crossfield, Alta, Michael (Nicole) Elliott of Kimberley, Debbie (Luigi) Testani of Golden, Robert (Stephanie) Elliott of Calgary, Will Elliott of Vancouver, Brian of Manitoba, Lynn (Doug) Simpson of Carstairs, Alta., and Jean (Rob) Krake of Kelowna; 19 grandchildren; 14 great grandchildren; two sisters, Isabel Peterson of California and Fern of Manitoba as well as numerous nieces & nephews and many good friends.
Messages of condolence may be sent to the family by visiting brandonbowersfuneralhome.com
Arrangements are in the care of Brandon Bowers Funeral Home, Revelstoke.