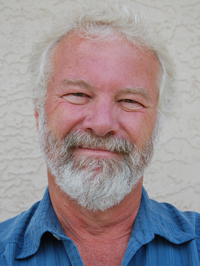 George Abbott, the small-town berry farmer from Sicamous, could well be the next leader of the BC Liberals and, if that comes to pass, premier of British Columbia.
If that happens he'll be the first premier from a genuinely small Interior town since WAC Bennett. That should matter to Revelstokians and anyone else in our general region. For the last several decades our leaders have come from the Lower Mainland, which generally reflects the kind of urban-rural divide that has been underway for a long time in Canada.
While I don't normally write about people who are not from Revelstoke or events that don't happen here, i was intrigued enough to drive to Salmon Arm recently to attend a meeting of George Abbott supporters at the Prestige Inn. The men and women who attended were pretty much in my demographic — middle-aged, middle-class Caucasians.
Abbott, MLA for Shuswap since 1996, is not a flashy person. Rather, you get a sense that what you see is what you get. Born in Enderby and raised in Sicamous, Abbott carries himself like a straight-speaking farmer who believes in strongly in a cooperative approach to government. He speaks quietly, without grandiose rhetoric and has a friendly, self-deprecating sense of humour, which camouflages a very keen intelligence and remarkable memory. He's the kind of guy you can easily underestimate. And woe betide you if you do.
Speaking to the straight-arrow crowd at the Prestige, Abbott pulled no punches.
"What I have learned (from the 2,000 people he has spoken to in 48 community meetings around the province) tells me that our party and our government are in serious trouble," he said.
"I believe we are not going to turn this around and win back the trust of the people of BC in a week, a month or even a year. We have a lot of work to do as a party and government to reconnect with the people. We have to acknowledge the anger… (and) when you get through the anger then you start to hear the ideas. It's time for the government of BC to listen to people once again. We have to stop being a top-down government. We have to work from the bottom up."
That's the kind of language that British Columbians everywhere can probably appreciate. After years of decision-making without meaningful popular input, Abbott's comments are novel and refreshing.
It's also the kind of language that should send chills through the ranks of the New Democrats in Opposition. The NDP has its own problems and most of the purported candidates to replace Carol James appear to be mostly members of the Old Guard if not outright James loyalists. They don't seem to get it: people want new leaders with new ideas — not more dogma — and unblemished political reputations. Voters want leaders who will actively try to gain their trust and who will treat them as what they — not the big corporations and sycophants — really are: the final word on political legitimacy.
On the policy front, Abbott wants to give farmers the same programs available in the other western provinces, programs that actually support their desire to be sustainable. He wants to breathe new life into forestry and permit mining operations that don't ravage the landscape and environment. These are things rural British Columbians understand. These are things rural British Columbians want. Some of his plans may not play particularly well with the latte-sippers and armchair economists and political pundits on the Lower Mainland. But people in the Interior will doubtless welcome his kind of talk.
If George Abbott becomes premier and actually manages to resurrect public faith in the BC Liberals and the provincial government, he could keep the NDP warming the Opposition benches for years to come.
He may also be what small-town Interior BC so desperately needs, a leader who understands them.
You can learn more about George Abbott at www.georgeabbottmla.bc.ca.