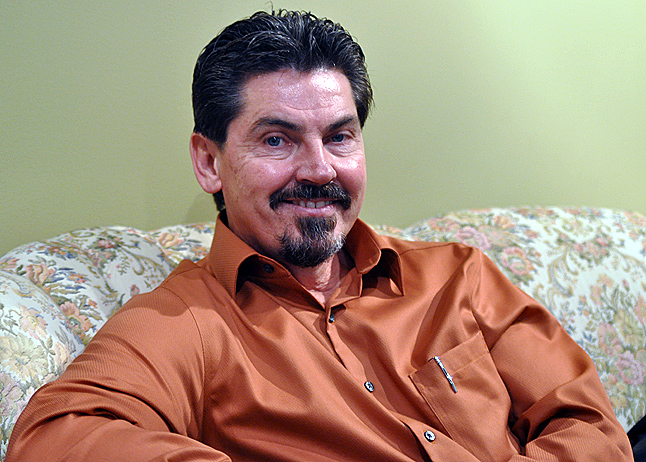 By David F. Rooney
Dale Shudra, a retired lawyer seeking the federal Conservative nomination, doesn't pretend to have all the answers, but he believes the people of Kootenay-Columbia riding want a representative who is more interested in hearing what they have to say that telling them what he thinks.
A Radium resident who wants to succeed retiring MP Jim Abbott, Shudra was in Revelstoke last week to meet federal Conservative Party supporters and sympathizers over lunch at The Regent. During his meeting the Alberta-born Shudra listened attentively to their views on forestry, housing, tourism and the state of the Trans-Canada Highway.
"What do you want government to do?" he asked during an interview prior to his lunch meeting.
"The No. 1 thing is not waste money."
Government not only needs to keep a tight rein on its spending but find ways to deliver programs as efficiently as possible. This will become even more important in years to come if the cost of running the programs people expect and demand becomes problematic.
Take health care. Universal health care is something all Canadians expect, but the cost of maintaining our current system is becoming increasingly expensive and problematic.
"Some countries are going to hit the wall on health care spending," Shudra said.
What that means is that governments will eventually re-examine health care programs and find new ways to ensure their survival. And that may mean finding a role for certain levels of privately delivered care, he said.
That's not necessarily something people want to hear, but Canadians need to discuss ways to maintain the integrity and financial viability of treasured national programs.
Shudra said the communities in the riding need to find "new forms of economic activity to attract and keep the young people we need here."
That's a major challenge for the riding and one an active MP may be able to help with. But "this is a very large and challenging riding," he said.
The problems faced in Revelstoke and Golden may be similar but they are quite different from those confronting, say, Cranbrook and Creston.
Finding solutions requires not just an intelligent and active Member of Parliament, but the participation of informed and politically engaged constituency, Shudra said.
He believes he can be the kind of MP the people of this riding want. Born in Olds, Alberta, he has worked in both private practice  and as in-house counsel in the corporate sector in Calgary. He retired in Radium where he lives with his wife Merilyn. He coaches hockey, softball and baseball and is a dedicated volunteer.
Shudra is, so far, the only Conservative nomination candidate to visit Revelstoke. There are two other declared candidates — Sparwood Mayor David Wilks and Wesly Graham of Creston. The party is expected to choose a candidate next year.
Whoever wins will face s significant challenge from the federal New Democratic Party. The federal Liberals do not appear to have candidate.