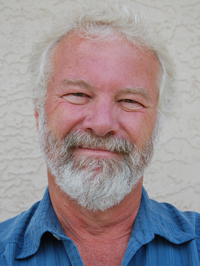 What would our province be like if, for a change, our next premier came from a small town rather than a big city?
BC Liberals like Mark McKee and Peter Bernacki think it would be refreshing change and that's one of the major reasons they are hoping like-minded Revelstokians will back George Abbott's leadership bid.
"George is different — he's not downtown Vancouver," McKee said in an interview.
Born in Enderby and raised in Sicamous, the former Health Minister was a farmer before he entered politics and "you don't get anymore grassroots than that," he said.
McKee, Bernacki and other local Liberals met with Abbott when the MLA for Shuswap dropped by a meeting at the Regent Inn to seek their support.
"George has the style we need," said McKee. "His style is to meet, confer and come to consensus."
The MLA for Shuswap since 1996, Abbott has been minister of aboriginal relations and reconciliation, community, aboriginal and women's services and sustainable resource management. He has also been responsible for two of the province's most challenging portfolios — education and health.
Abbott so far has the support of 14 ministers or MLAs:
Hon. Murray Coell, Minister of Environment and MLA for Saanich North and the Islands;
Eric Foster, Deputy Whip of the BC Liberal Caucus and MLA for Vernon-Monashee;
Hon. Randy Hawes, Minister of State for Mining and MLA for Abbotsford-Mission;
Kash Heed, MLA for Vancouver-Fraserview;
Gordon Hogg, Parliamentary Secretary for Social Entrepreneurship and MLA for Surrey-White Rock;
Terry Lake, Parliamentary Secretary for Health Promotion and MLA for Kamloops-North Thompson;
Richard T. Lee, Parliamentary Secretary for the Asia-Pacific Initiative and MLA for Burnaby North;
Norm Letnick, MLA for Kelowna-Lake Country;
Don McRae, MLA for Comox Valley;
John Rustad, Parliamentary Secretary for Silviculture and MLA for Nechako Lakes;
John Slater, Parliamentary Secretary for Water Stewardship and MLA for Boundary-Similkameen;
Jane Thornthwaite, MLA for North Vancouver-Seymour;
John Van Dongen, Caucus Whip and MLA for Abbotsford South; and
Steve Thomson, Minister for Natural Resource Operations and Energy and MLA Kelowna-Mission.
McKee is a pretty realistic guy and he knows that even if Abbott becomes the next premier of British Columbia that won't necessarily translate into preferential treatment for this area. But he does believe that the major issues for communities in our area will receive some serious attention.
Of course, Abbott is not going to walk away with the leadership when BC Liberals select Gordon Campbell's successor on February 26. He faces significant opposition from other such as Kevin Falcon, Moira Stilwell, Christy Clark and others with political roots in the Lower Mainland.
If Abbott becomes premier he could be a real change from the Vancouver-centric leaders we've had over the last 20 or more years.
But first he has to win the leadership and in order to do that he needs as many party members lining up behind him as possible.
"If we want George to win then we have to get people to support him," Bernacki said.
That is generally done by purchasing a party membership, which gives you the right to vote for the party leader.
If you think Abbott is the right man to lead the party and the province you can help him out by purchasing a party membership from Mark McKee at 250-837-8506, Peter Bernacki at 250-837-6062 or online at www.bcliberals.com/take_action/volunteer,_join_the_party/join_the_bc.
You can learn more about George Abbott at www.georgeabbottmla.bc.ca.