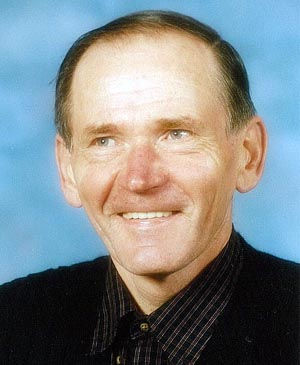 Hank Horsthuis passed away at Mt. Cartier Court Extended Care, Revelstoke on Friday, December 17th, 2010 at the age of 70 years.  Prayers will be recited from St. Francis of Assisi Catholic Church, Revelstoke on Tuesday evening, December 21st at 8:00 p.m., followed by the Mass of Christian Burial on Wednesday morning, December 22nd at 10:30 a.m., with Father David John and Father Cecil Nunez celebrants.  Pallbearers are: Corey Bourke, Justin Bourke, Joshua Horsthuis, Jenna Horsthuis, Candis Bourke and Allysa Robertson.  Cremation will follow the service with interment of the cremated remains to take place at a later date in Mt. Ida Cemetery, Salmon Arm, B.C.  In lieu of flowers, memorial contributions may be made to the Alzheimer Society of B.C., Suite 300, 828 West 8th Avenue, Vancouver, B.C. V5Z 1E2, in memory of Hank.
Hank was born in Holland on February 3, 1940 and had been a resident of Revelstoke since 1970.  He was a member of the Knights of Columbus and the Vintage Car Club.  Hank loved to work on his cars, reading and listening to music.  He had a great love for all animals.  Hank especially loved his grandchildren and was proud of them all.
Hank was predeceased by his parents.  He is survived by his wife Tina of Revelstoke; three children: Audrey (Mark) Robertson of Revelstoke, Hendrick (Catherine) Horsthuis of Campbell River and Jim (Laura) Horsthuis of St. Catharine's, Ontario; nine grandchildren: Corey (Sue), Justin, Candis, Allysa, Alexandra, Madelyn, Alli, Joshua and Jenna; four great grandchildren: Shaunine, William, Payten and Elijah; two sisters: Anne Mowers of Notch Hill and Carrie (Albert) Simson of Prince George as well as numerous nieces and nephews.
Arrangements are in the care of Brandon Bowers Funeral Home, Revelstoke.