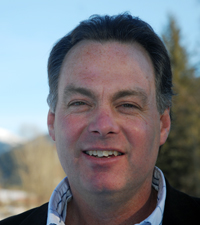 I want to wish everyone a very happy holiday season.  I hope that you will each get a chance over Christmas to spend some special time with family and friends.
As we gather with those that we love we need to remember those around us who are less fortunate.  Christmas can be a very stressful time for families who are experiencing economic hardship, or for those who have recently lost a loved one.  But I also know that this community is made up of people who will see the need and reach out.
As 2010 draws to a close, we will begin to think about what is ahead in the New Year.  The start of a new year is a great opportunity to refocus our efforts and energies to make sure that we are in fact accomplishing that which we want to accomplish.
I'm particularly interested in working toward improving democratic processes, making good decisions about our land base, and protecting public services.  These are the things that the people I represent tell me are important to them.
I want to thank you once again for the opportunity to serve as your Member of the Legislative Assembly and I look forward to continuing in that work in the New Year.
Norm Macdonald is the NDP MLA for Columbia River-Revelstoke.
You can contact him by phone at 250-344-4816 or toll-free at 1-866-870-4188 . His constituency office is at 04, 806 9th Street N, Box 2052, Golden, BC, V0A 1H0 and his website is at www.NormMacdonald.ca.