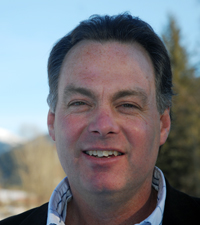 I recently attended a wonderful Remembrance Day service where hundreds of people of all ages gathered to honour the sacrifice of our veterans.
We all benefit from the work and sacrifice of past generations.  In the case of the veterans, they put their lives at risk so that future generations would live in a safer, more democratic world.
Seniors in our communities have worked hard throughout their lives.  Many of them were responsible for building our community halls, establishing our community organizations and today are still active as volunteers.
We need to acknowledge the work of our veterans and our seniors.  As a society, we have a responsibility to show our appreciation for their service.
We can begin by ensuring that all seniors in British Columbia are provided with the services that they need to live in relative comfort and security.   Too often, seniors are being pushed into poverty because of policy decisions, decisions that do not put the best interest of seniors first.
But it is not just seniors who are being put at risk.  Over the last seven years, this province has had the highest rate of child poverty in all of Canada.  I've not met anyone who says that this record of poverty is acceptable.  We all agree that we need to do better.
Whether the provincial economy is collapsing or booming, the one thing that has remained constant over the last many years is that our seniors and our children have not been the priority that you have told me you want them to be.
We owe so much to our elders.  We can show our thanks by doing our best to build a society where the most vulnerable have access to the resources and services that they need.
Norm Macdonald is the NDP MLA for Columbia River-Revelstoe. You can reach his constituency office toll-free at 1-866-870-4188. You can also visit his website at www.normmacdonald.ca