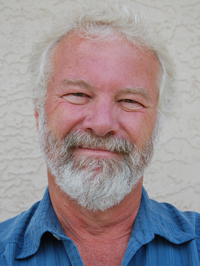 Slowly but surely our community is changing. Are you ready for the demographic change that is coming?
Look around Revelstoke today and you'll see pretty much the same kind of town we have all seen for decades: a predemoninantly white, Christian place nestled in the mountains. Sure there are, as there have been for the 50 to 100 years, citizens of Chinese and Japanese extraction. For the most part those of us who are have European heritages think little of that because we are in the majority and have co-existed for so long.
But we are likely to see more people from China, the Philippines, the United States, the Caribbean, Latin America and Asia as our provincial and federal governments allow more immigrants into Canada to make up for shortfalls due to the aging of the Baby Boomer generation and the declining national birth rate, which lead to shortfalls in employment levels.
This is no surprise. National and provincial leaders have been trying to ready us for this change for some time now. And we have seen evidence of this trend through the influx of the workers at menial-level jobs in our town. (You can read more about immigration trends in British Columbia here.)
The issue, in my mind, is not whether we bring in workers from other parts of the globe. It is whether we are ready to welcome them and grant them place here.
We are all immigrants here. My family has been here since 1835. Others of European extraction have been here longer or shorter but, ultimately, everyone single person on this continent (aboriginal First Nations included), came here from somewhere else.
What matters is how we respond to this new wave of immigration, which had the potential to change the very nature of our community.
Revelstoke is a community that has for years been capable to finding ways to positively overcome the challenges that face it. Can we be ready for the wave of change that the future is bringing?
We think of ours as a tolerant and open community but issues related to racial, ethnic and religious differences bubble "under the surface," says BR Whalen of Okanagan College.
"We've done a lot of preaching to the converted but we need to reach more people in the community — especially the business community," she said in an interview.
Whalen said Okanagan College thinks it can do just that. That's why it's part of the province's Welcoming and Inclusive Communitities and Workplaces Program.
Over the last year it has held a number of workshops on diversity and demographic and ethnic change. It's next such workshop is scheduled for Now. 24 at the college at 7 pm with diversity expert Eric Wong.
This should be a workshop that is of interest to everyone who is interested in what the future holds for Revelstoke, most especially, perhaps, those members of the business community who now — or will — find themselves forced to hire employees from outside our national borders or those who hope to capitalize on the influx of tourists from non-English speaking countries. The better they understand their foreign-born employees and foreign clients the better off they and the rest of us, will be in the end.
You can find out more about this workshop by calling BR Whalen at Okanagan College at 250-4235, ext. 6505.