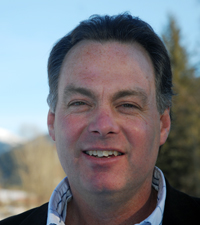 Rural communities over the last number of years have faced remarkable changes as we have moved away from being single-industry towns to embracing a more diversified economy.  Broadening our economic base increases the likelihood that our community will be able to survive an economic downturn.  In a word, we are working towards becoming more resilient.
Resilience is one of the key principles of sustainability.  The ability to be flexible and adaptive means that we can weather storms that in earlier times might have proven to be devastating.
To become a resilient community we must take steps now to lessen our vulnerability to risk, uncertainty and surprise.  This means preparing today for the negative impacts that could happen to our communities in the future.
A resilient community must maintain flexibility and promote adaptation in the face of adversity.  A community that is ready for change and that is able to move forward even in the most difficult times has the greatest chance for success.
But here is the most important aspect of resiliency. The most resilient communities are the communities that that have the ability to make decisions for themselves.  We can best decide what is right for us.
Each time I attend a public event in my constituency I am impressed by the level of expertise that is resident here.  There are so many capable people who live and work in this area.
As I travel around the constituency I am so often amazed by the people who I meet.  I've met Olympic gold medalists, world-class scientists, and record-breaking mountaineers who despite their accomplishments are just interested in making the most of their community.
And that's what we are all working towards; protecting our rural way of life through strengthening the community in which we live.
Norm Macdonald is the New Democratic Party MLA for Columbia River-Revelstoke. You can reach his office in Golden by calling 1-866-870-4188. His website is at www.NormMacdonald.ca.