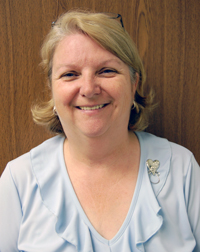 Volunteerism is the giving of time and effort without monetary compensation.  Choosing to volunteer is a personal decision that can have many positive rewards.  Volunteers represent every walk of life, as well as every age and cultural group.  In today's busy society, it can be hard to think about finding time to volunteer.  However, the benefits of volunteering are enormous, both to you, your family and your community. Research has indicated that volunteer service can help improve life expectancy by fostering better psychological and physical well being.
Volunteering connects you to others – it can help you make new friends and increases your social and relationship skills.
Volunteering is good for mind and body – it increases self confidence, combats depression and helps you stay physically healthy.
Volunteering brings fun and fulfillment to your life – it can be a relaxing, energizing escape from your day-to-day routine.
Volunteering can advance your career – it can provide career experience and teach you valuable job skills.
Volunteering is a way for individuals of any age to exercise the skills and talents they have gathered through life.  It's a good way to improve morale and attitude because while helping others, people can forget their own worries and simply feel good about what they are doing.
The Revelstoke Seniors Volunteer Programs offer a variety of volunteer opportunities that will benefit others and provide a healthy diversion for you.  Several of these programs do not require membership in the Seniors Association.  You can be any age to volunteer for the Driver Program, the Good Morning Program or to teach computers to senior students.  If you are interested in the driving program it is important to note that the seniors have purchased Excess Third Party Liability Insurance so no extra insurance coverage is required by the volunteer.  There are also Handicapped Parking Permits available for use for those clients with mobility issues & fuel costs will be covered for long distance drives.  The Good Morning Program will provide training prior to making calls.  If you or a loved one are looking for something worthwhile to do, drop by the Seniors Center at 603 Connaught Avenue or call 250-837-9456.  We have clients waiting to use these services but are in need of volunteers.
The Volunteer Canada website puts it perfectly – and I quote:  "Volunteering is the most fundamental act of citizenship and philanthropy in our society.  It is offering time, energy and skills of one's own free will.  It is an extension of being a good neighbour — transforming a collection of houses into a community, as people become involved in the improvement of their surroundings and choose to help others."
Jean Pedersen is the Volunteer Coordinator for the Revelstoke Senior Citizens' Association