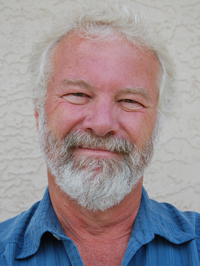 No matter who you talked to on Monday, everyone in town felt the same mixture of shock, horror and pity over last Thursday's double homicide in Cold Lake, Alta.
I'm not going to quote anyone I spoke with today. They simply expressed what we are all feeling — shock, horror and pity.
And how could there not be? One young man from here — a recent graduate of RSS who is not yet out of his teens — is accused of shooting to death fellow Revelstokian Jimmy Armillotta and another man, Fil Kedzior, at a rural home near Cold Lake.
A visit to the Facebook page maintained by Jimmy's brother, Joe, is a tribute to the esteem in which the 26-year-old victim was held. Scores of people have written in to remember fond moments from their shared past and to say they were praying for him and his family.
Of the other victim, Fil Kedzior, little is known. The 21-year-old has friends and strong connections here but does not appear to be a local — leastways no one I spoke to seems to know him. However, Doris Stapleton, a civilian public affairs officer with the RCMP in Alberta, said Monday he has family here in Revelstoke. She did not name them. His family, are doubtless struggling with the same overwhelming shock and grief that the Armillottas are. They deserve our thoughts and prayers, as well.
And, too, there is pity laced with incomprehension for Brandon Cruickshank's family. The 18-year-old was remembered by those who knew him as a quiet young man and a loner. And most of the people I spoke with today felt deep pity and compassion for his family.
What impelled him to do what he is accused of doing is publicly unknown. But there are already rumours floating around that it must be drug related. This is, at best, ignorant speculation. At worst, it is malicious gossip. We need to allow the RCMP in Alberta to complete their investigation and make the facts of the case known. That may yet be a while.
Local RCMP are assisting the case investigators in Cold Lake when requested and the school district is prepared to help any student who is troubled by this incident.
Cruickshank is scheduled to appear in Provincial Court on Oct. 27. But that will simply be his first appearance and little information will be released at that point. A case of this nature, a homicide and a double one at that, will take time to make its way through the courts.