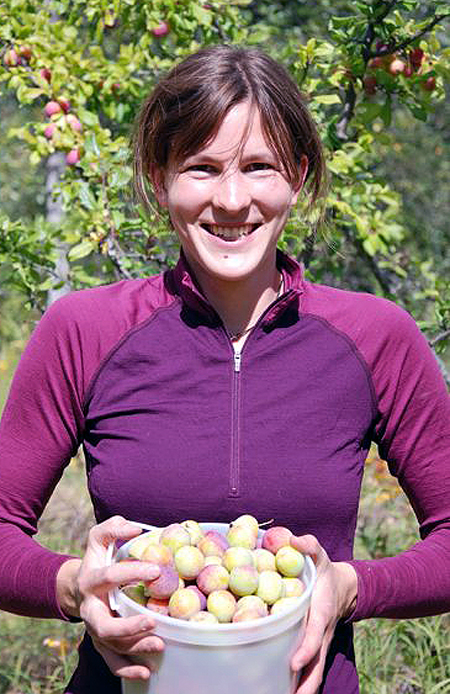 Natalie is a new volunteer with The Gleaning Project, which gathers surplus fruits and vegetables from our community. She is giving her time to Bear Aware because she is interested in being involved in our community and is fuelled by fruit.
By supporting this project, she is helping Bear Aware reduce bear attractants as well as supporting Community Connections Food Bank. Natalie currently has four different gardens in town and helped to establish the Community Garden with the NCES. She will be working on her Masters in Mt. Revelstoke-Glacier National Park this year.
Thank you for your support Natalie!
Please contact Revelstoke Bear Aware at 250-837-8624 or beaware@telus.net if you are interested in taking part in The Gleaning Project. To learn more about becoming a Bear Smart Community and to read about recent bear sighting in your neighborhood, please visit our website at www.revelstokebearaware.org. To report bear sightings or problem bears please call the RAPP Line at 1-877-7277.