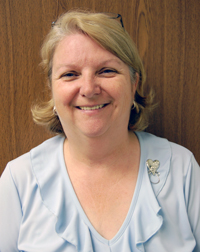 Generally, no individual plans ahead for a time when they will no longer be able to drive.  Although some seniors can drive well into their 70s, 80s, and 90s, others cannot.  It can be a difficult adjustment for people who are used to using their cars to visit family or friends, attend doctor's appointments, go shopping or attend social functions or community programs.  People who face losing their driving privileges experience emotional, mobility, monetary, psychological and social loss.  More specifically some feel a loss of social status, a loss of control and spontaneity.  A non-driving individual often finds asking family and friends for transportation incredibly difficult.
Transportation may also be a compounding issue for those who are widowed, single or part of a couple where one member is disabled  For example, the death of a spouse may mean lack of transportation for those who never learned to drive.  Also, if a person is part of a couple and is not able to drive because of vision or health issues, this may isolate both of them.
With the ever increasing elderly population and the decline in available services, it is important for organizations and communities to create partnerships.  Through these partnerships we can fill the gaps in services, as well as sustain programs already operating.  With this in mind, the Revelstoke Senior Citizens Association has partnered with the City of Revelstoke to implement a Volunteer Transportation Program. This program is one of the initiatives proposed in the Age Friendly Plan developed in 2009 by Jill Zacharias, Social Development Coordinator for the Revelstoke Community Social Development Committee.
The Transportation Program will provide safe, reliable transportation for individuals of our community by driving them to medical appointments (both in town and out of town), special events and programs where existing services are not appropriate or available.  This program will not interfere with existing services already in place in the community but will enhance and improve accessibility for those in need.
The program will not be exclusive to seniors but will welcome applications from anyone from the community in need of transportation services.  We do want to stress the importance of applicants making every effort to use the services presently in place, as we certainly don't want to loose the valuable services already available (local transit system, medical bus, handy dart, and taxi-passes).  But, where these services fall short we are willing to fill in the gaps.  A program of this nature, of course, will not be successful without the support of volunteers and you do not have to be a senior to be active in this program, we welcome men and women of all ages who are interested in helping others.  Volunteers, after all, are integral in building and sustaining a vibrant sense of community.
If you are in need of this service, to discover how you can be involved as a volunteer, or to help sponsor this program, please contact me at the Revelstoke Seniors Center.  You can drop in at the Center, located at 603 Connaught Avenue, on Tuesdays, Wednesdays or Thursdays between 9 -12 and 1-3 or call 250-837-9456.
We know that living independently has many benefits and we are privileged to help older adults maintain their independence and enjoy a full life.
Jean Pedersen is the Volunteer Coordinator for the Revelstoke Senior Citizens' Association