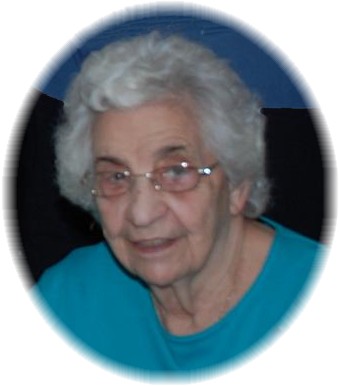 Palmila Josephine Eliza (Pal) Wheeler passed away at Queen Victoria Hospital, Revelstoke on Monday, August 23rd, 2010 at the age of 88 years.  A Memorial Reception will be held at the family residence on Saturday, September 11th, 2010 from 1 – 4 p.m.  Cremation with private interment of the cremated remains in the family plot of Mountain View Cemetery, Revelstoke.  In lieu of flowers, memorial contributions may be made to the Revelstoke Hospital Auxiliary, P.O. Box 1781, Revelstoke, B.C. V0E 2S0 or to the B.C. Children's Hospital Foundation, 938 West 28th Avenue, Vancouver, B.C. V5Z 4H4, in memory of Pal.
Pal was born in Vernon, B.C. on February 18, 1922, grew up in Lumby and had been a resident of Revelstoke for over 68 years.  She was born 19 hours before her husband Lionel and they grew up together and moved to Revelstoke after the war.  Pal and Lionel would have celebrated their 69th wedding anniversary this year.  Pal was a member of the Legion Ladies Auxiliary and the Revelstoke Hospital Auxiliary and volunteered at the Thrift Shop for over 35 years.  She enjoyed camping with her family and being with her children, grandchildren and great grandchildren.  Pal had a crayon drawer in her kitchen for more than three generations and had more toys in her home than one could find in a toy store, just in case a child came to visit.  She was always willing to help anyone in need and assisted many during her lifetime.  Pal's special ability was the inability to sugar coat things – she always told it like it was.  Everyday there was tea time, Lionel and Pal would sit and enjoy a cup of tea.
Pal was predeceased by her parents Clair and May McPhee; her brother Harold McPhee and her great grandsons Shawn and Kaleb.  She is survived by her husband Lionel of Revelstoke; three children: Lynn (Elaine) Wheeler of Vernon, Brian (Karen) Wheeler of Revelstoke and Shelley Ho of Kelowna; nine grandchildren; 17 great grandchildren as well as numerous other family members.
Cremation arrangements are in the care of Brandon Bowers Funeral Home, Revelstoke.