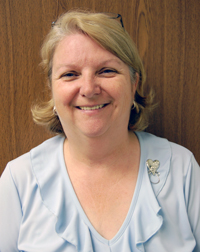 Many seniors are still mystified by the concept that communications can instantly flow through cables or that information can be retrieved on almost any subject by using a search engine.  Computers can be overwhelming to anyone, especially to those who did not 'grow up' with them.  Never before in our history has so much potential for individualized learning been available to our seniors and there are many benefits to learning to use the computer.  Studies show that mental stimulation is both challenging and satisfying, allowing the user to improve their sense of well being, self confidence and cognitive skills.
Learning new things and having new experiences is a good way to exercise the brain.  Studies also say that seniors who use computers have fewer depressive symptoms than those who don't.    With the ability to communicate through email, seniors can enjoy a closer relationship with family & friends who live out of the area.  Word processing programs improve communications and writing skills, you never know – you may want to write your memoirs. Or perhaps you want to track your expenses, research your family history, download and share pictures from your new digital camera, play games – the possibilities are endless.  You don't even need to own your own computer to become computer literate; you can use the computer at your public library or other public computers.
You are never 'too old to learn new tricks' and it can be very rewarding to learn to email or 'surf the net'.  There are, however, no simple computers designed especially for seniors, because computers really aren't that difficult to start with.  That is where the computer lab at the Revelstoke Seniors Centre will come in handy.  They can help you get started using this amazing technology.  They offer small computer classes to learn everything from basic start up, to emailing, surfing the net, power point and beyond.  You must be a member of the association in order to take classes (membership fees at $10.00 per year).  Their computer lab hosts 5 computers, but you are welcome to bring your own laptop.
These classes are taught by volunteer tutors who generously share their skills and interests.  Tutors do not have to be members of the seniors.  More volunteer tutors and class suggestions are always welcome.  If you don't have time to volunteer yourself, you can still take an active role in promoting these activities to the people who do have the time and the skills to share.
Anyone interested in the Computer Training Program, either as a student or teacher, can contact me at the Revelstoke Senior Citizens' Association.  I am available at the centre, located at 603 Connaught Ave., Tuesday through Thursday, between 9-12 and 1-3 or I can be reached at 250-837-9456.
It is evident that computers and seniors are coming to a meeting of the minds.
Jean Pedersen is the Volunteer Coordinator for the Revelstoke Senior Citizens' Association