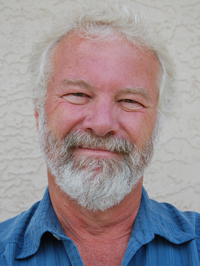 Keep 70 minutes open on Monday evening to watch A Chemical Reaction, the powerful film by Brett Plymale about Hudson, Quebec's, decision to ban cosmetic pesticides. That's a move that put it in conflict with the chemical industry then paved the way for a Supreme Court of Canada ruling that municipalities can proscribe their use. Admission to the film, which is being shown at the Community Centre on Monday, August 16, at 7 pm, is free.
Hudson's decision prompted more than 168 other municipalities to also ban their use. Decisions are pending in several others, including Revelstoke, which is expected to decide next month on whether to ban the application of synthetic chemical pesticides on private and public land.
If you have been reading The Revelstoke Current you know that pressures are already being brought to bear against Revelstoke City Council and all of those groups and individuals that support a ban.
Cosmetic pesticides are currently not used on School District 19 fields and playgrounds or
on city-owned playgrounds and parks. They are also not being used at the golf course. However, their current state of disuse is purely voluntary. A bylaw could make it permanent, except when they must be used to control noxious and invasive weed species or on BC Hydro's dikes along the Illecillewaet and Columbia Rivers.
This is an opportunity for Revelstoke residents to learn more about this issue and for City Councillors to discover that doing the right thing won't be as difficult as some of them may fear. To read one local woman's views on cosmetic pesticides, please click here.
It will also set the stage for an appearance before City Council's Committee of the Whole by Jerilynn Maki of the Canadian Cancer Society on Tuesday, August 17, at 3 pm. The meeting is open to the public and anyone who wishes to hear her speak is free to attend.
Here is a trailer for A Chemical Reaction. I hope it whet's your appetite to see more: