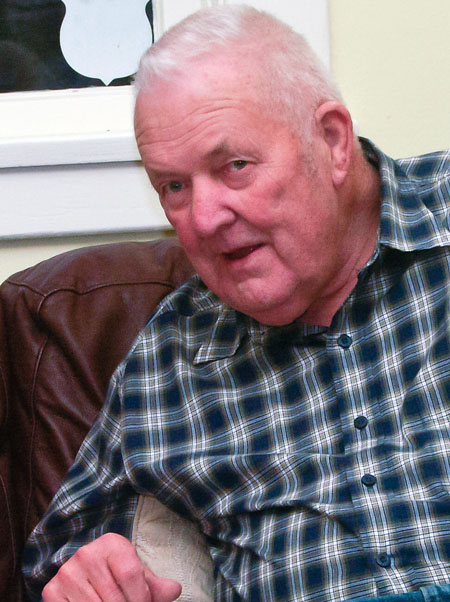 We wish to announce with great sadness the passing of our father, Allan Aho who passed away suddenly at 72 years of age on July 23, 2010, in Kamloops, BC.
A Celebration of Life Service will be held at the Revelstoke Senior's Center on Saturday, August 14, 2010 at 2 p.m.  Cremation with interment in the family plot in Mountain View Cemetery, Revelstoke.
Allan was born on February 5, 1938, in Golden, BC, to parents Hilda and Arthur Aho. He moved to Sicamous where he attended school and later settled down in Revelstoke.
Allan worked at various jobs over the years: as a surveyor, game warden, auxilliary policeman and then for the CPR in Revelstoke for many years. He loved the outdoors, camping, fishing and hunting.
Allan is predeceased by his parents Hilda and Arthur, along with his brothers Karl and Elmer Aho.
He is survived by his brother Dennis, sister's Irene, Laina and Bertha as well as his children Sherri, Allan and Lisa and grandchildren Lauren and Brett.
Allan had a great sense of humour that will not be forgotten!
Arrangements are in the care of Brandon Bowers Funeral Home, Revelstoke.