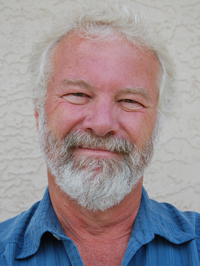 Two different events last week may well prove to be watershed moments in Revelstoke's recent history. Simply put, one was a Good News story and one was a Bad News story.
The Good News story — and I always like to start things on an upbeat note — was, of course, the public charrette organized by City planning staff and the band of consultants from PlaceMakers who actually ran it.
The charrette, which is derived from a French word for cart or chariot, saw members of the public mingle with developers, local government officials and special interest groups to discuss the form-based Unified Development Bylaw proposed for the city. According to Wikipaedia, the word "charrette" originated in the 19th century when it was not unusual for student architects to continue working furiously, at the last minute, on the illustrations for their design presentations, even while riding in the school cart (en charrette) through the streets of Paris en route to submit the projects to their professors.
The form-based zoning envisioned in the UDB will give local people greater control over the appearance of their specific neighbourhoods as well as the city in general. It should, over time, result in a greener, more people-friendly community.
People who attended the charrette and who thought about the ideas behind it were almost uniformly in favour of it.
To my mind the UDB, which will not negatively affect anyone's taxes, is a very good thing. Planning Director John Guenther has shepherded this along from the outset. If it is successful he will deserve our thanks for one of the most positive steps forward in recent years. Of course, City Council will ultimately have to adopt or reject it. But what's not to like? This should be a no-brainer.
The same could also be said of the contentious Westside Road Gravel Pit issue, but it's not. In fact, it is reaching the point where civil discussion of the issue is ready to break down.
In an In Conversation interview, which is being carried on RCTV 6 on Thursday at 5 pm and Friday at 2 pm, MLA Norm Macdonald said it is likely that, despite the wishes of Revelstoke residents, the gravel mining operation will get a green light.
"They assess these things through the lens of the Mines Act," he said, adding that, under the Act, community wishes and needs are irrelevant.
If that's the case then, unless the pit operator — Interoute Construction Ltd. — decides to meet the community half-way or decides it doesn't really need to expand its operation to 120 acres, Columbia Park residents will have very few options. One of those could well be civil disobedience and protest.
Would middle-aged homeowners chain themselves across the access road to the pit? I don't see why not, especially if they can attract television cameras. If Interoute decides to go ahead and not only mine gravel at the site but process it as well, then area residents will have nothing to lose by staging a blockade or some other high-profile protest.
That will put Councillors in a tough position. They have for the most part refused to speak out loudly and publicly on behalf of constituents, preferring a low-key approach. But if matters escalate they'll have to choose a position. Or, perhaps, find a way to get Interoute to abide by the old agreement reached with H & J — the pit's previous operator — several years ago before it was bought by Interoute's subsidiary Valley Blacktop. That agreement stipulated that gravel could be mined during normal working hours Monday through Friday but it could not be processed and crushed on-site. That agreement appeared to suit Columbia Park residents just fine. But that agreement appears to have been tossed out the window.
And just to frost this particular cake, there are already suggestions emerging that most people in town don't care about the issue and the complainants are a tiny minority who are only worried about their property values. They may be a tiny minority of Revelstoke's population but I don't think that should matter. And perhaps their property values are going to take a major hit. But if it was my house and my neighbourhood I'd want Council to react on my behalf. They are supposed to represent and support the interests of the community. And I'd hope that the rest of the community would support me, too.
Who stands to benefit from this? A big company that has no stake in our community. Who stands to lose? We all do because the land Interoute proposes to turn into six-metre-deep pits is highly developable and was already identified as a future growth area under the Official Community Plan. Once Interoute is through with it, though, that land will be worthless. Is that really in the City's best interests?