By David F. Rooney
Friday night's a no-brainer. The Visual Arts Centre will be the place to be as it opens three new shows: Visceral Loss, the Golden Girls and Kitsch and the Mundane.
The Centre has grained a well-deserved a reputation for exhibiting interesting and dynamic shows and it generally lives up to that reputation here. While there were a few pieces that didn't turn my crank the overwhelming majority of them are excellent, technically accomplished and visually satisfying.
The main gallery is occupied by the Visceral Loss show of images by artists from nearby Salmon Arm. With swirls of colour and movement their works celebrate the Adams River and the salmon runs that make it a spectacular place to visit.
The Sophie Atkinson Gallery is playing host to The Golden Girls exhibition of works by Gwynne Battersby, Sherrin David, Greta Speerbrecker, Muriel Rota, Judy Vigue, Lorna Duncan, Betty Olynyk and Delfina Peressini. Having watched these ladies paint over the years I am amazed at the distance they have come. When they started painting under the tutelage of Betty Olynyk, these women were tentative and unsure of themselves. Their brush strokes were often clumsy and and coarse and they dreaded being photographed when they were painting. Today it's a very different story. Their work has progressed tremendously. You can sense their self-confidence and, hopefully, that is something that will only grow in the years to come.
Kitsch and the Mundane, is the name of the Visual Arts Society Members' Show on exhibit in the side galleries. While there are works by some of our well-established local artists in this show, many of the pieces are by relatively new artists in town who are injecting some new blood into this show. Whimsy lies at the heart of this show and many of the artists certainly took hold of that theme and rode it artistically.
Visceral Loss, The Golden Girls and Kitsch and the Mundane open to the public at 6 pm at the Revelstoke Visual Arts Centre at 320 Wilson. refreshments will be served.
The shows run until May 28. Don't miss them.
And just to entice you to The Centre, here are several images from the three shows for your viewing pleasure:
Visceral Loss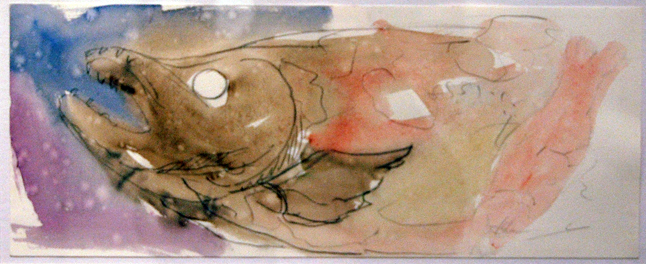 The Golden Girls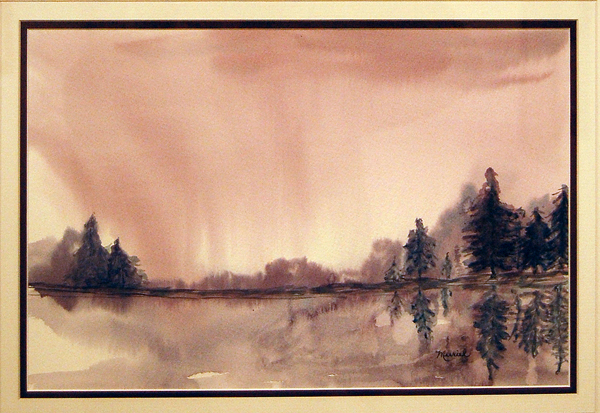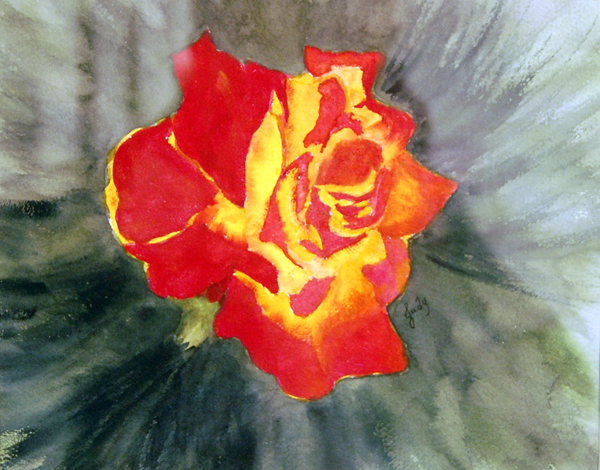 Kitsch and the Mundane