Whole Fish on Fire
Black Rice Pilaf in a hobo packet
Skewered Veggie
Sausage Salad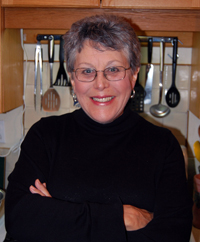 Eating outdoors is one of the great joys of a four-season climate. It might be thick chili during spring skiing, basking as you overlook Revelstoke from the midway station deck at RMR. Or s'mores around the campfire at Wadey on a warm summer evening. Or a grilled cheese sandwich and a cold beer as you bob on the watery skin of the earth in a safe anchorage at last.
Something about cooking without a kitchen symbolizes a sense of freedom, and there's nothing like a campfire to awaken consciousness of the deep human past. It's all terribly romantic, if you forget the wasps.
No-kitchen cooking does however present challenges. Once a fisherman on Cortes Island presented us with a salmon far bigger than my space-saving nested cookpots.
"Agh, I tell ya how ta cook it," he said. "Got a newspaper?"
He soaked three days worth of stale news in seawater. "There," he said, "butter up that fish, wrap it in wet newspaper and foil. Make sure it's all sealed tight. Stick it in the fire. Half an hour." He disappeared around the bay as we wrapped the fish in foil.
Here's how to cook a fish of any size on an open fire.
Whole fish on the fire
1 fire
1 river, lake or sea
1 fish, gutted and scaled
3-5 days' of The Vancouver Sun
1 roll heavy tinfoil
1 tbsp butter or oil
1 sharp knife
Cut 8 sheets of tinfoil about a meter long. Using 4 of these, make a big tinfoil X, using two sheets in each direction. (This is for a fish that's about half a meter in length. Reduce the amount of tinfoil for smaller fishes.)
Wet the newspapers, open them up and put them on top of the foil along the line of one of the sets of tinfoil. Now put the other 4 sets of tinfoil on top of the newspapers.
Butter or oil the fish to prevent the skin sticking to the foil. If it's salmon or halibut, make a few slits in the skin of the fish with a sharp knife, diagonally across the body on both sides to release the fat from the fish into the foil and prevent it from getting mushy.
Wrap the fish in the topmost foils. Seal the package by double folding the sides together, then folding in the ends the same way. This wrap can be somewhat loose—you want some of the steam to get into the package, but the oil from the fish to stay inside.
Now wrap the wet newspaper around the foiled fish, folding it neatly to make a log. Finally, make a tight package by wrapping and sealing with folds the remaining tinfoil around the fish, in both directions. The goal is to keep the steam from the drying newspapers inside this last layer of foil.
Put into a campfire, over a barbecue grill, into an oven, or a firepit, for about 20 minutes or until your nose tells you that the newspapers are beginning to crisp and the fish to steam. Remove with long tongs and carefully open one end of the package. Test for doneness. A fork should pierce the fish easily when it's cooked.
To serve, open up the package, remove the head, gills, fins and tail into the foil, put the fish on a platter (or another piece of foil) and discard the foil, newsprint, and fish tailings. Put them in a garbage bag and immediately take them to a secure garbage container, so as not to attract wasps and bears.
Serve with lemon slices or good balsamic drizzle. This is good with the Black Rice Hobo Pilaf, below.
Black Rice Hobo Pilaf
I like to take a Ziploc baggie of pre-cooked rice along on a camping or boating trip. It's very versatile: if it rains you can eat it cold with a squiz of lemon or instead of cereal for breakfast.
2 cups cooked black rice (also works with brown rice, both of which are more nutritious and have more fibre than white)
1 orange pepper
1 red pepper
1 onion
1 bulb fennel
salt and pepper
1 tbsp olive oil
1 tbsp Star Apple balsamic
Hawaiian black sea salt
tin foil
Spread out 2 sheets of tin foil half a meter long on the picnic table. Dice all the veggies, and lay them on the foil in a line about 3 X 8 inches. Spread the cooked rice on top. Drizzle with the oil and vinegar. Add salt and pepper to taste.
Fold up the tin foil into a neat packet, making sure you fold the sides up and over each other in the middle, and fold the ends over several times to make a neat, sealed packet. Place this on the fire or grill for about 15-20 minutes. If you are working with an open fire, you might want to do the wet newsprint trick as in the fish recipe above.
It depends on the heat, but you will hear the veggies begin to sizzle. Open and serve. If you're careful with opening the foil, it works as a serving bowl. Sprinkle very sparsely balsamic vinegar and more salt to taste.
Skewered Veggie Salad with Croutons and Italian Sausage
Serves 6
Skewering veggies, bread cubes and meat over the grill or fire ensures that each item cooks separately and tastes of itself, rather than the mélange of flavours that comes from the hobo packet method. You could use chicken pieces or shrimp, or omit the sausage for a vegetarian skewer. Cook the meat or fish separately, as the veggie cook times are different. Variations abound, so be inventive (this could be called Skewered Any Veggie). Shrimp need just a minute or two; potatoes are best parboiled first; onions fall off, unless you get little shallots but these are quite strong. Try Italian Sausage from The Meating Place—available at the Farmer's Markets in Armstrong, Vernon or Kelowna, or Kurt's Italian Sausage, from Revelstoke Farmer's Market. I prefer the mild or medium for this salad, but use spicy if you prefer. I like to grill the sausages separately, before cutting them on the diagonal, as they stay juicy. You need long skewers. If they're wood, soak them in water for an hour before you begin.
6-8 Italian sausages
18 mushroom caps, cleaned
18 grape or Campari tomatoes
2 zucchini squash, cut into 12 pieces each (1 lengthwise cut and six crosswise)
2 red peppers, cut into squares a little larger than 1 inch
18 croutons of slightly stale bread, cut into egg-sized squares , crusts on
2 tbsp olive oil
1 tbsp balsamic vinegar
1 tsp citrus-basil salt
6-8 skewers, metal, or wood soaked in water
½ onion, or 6 scallions, chopped small
fresh basil leaves, minced
parsley, minced
1-2 limes
Thread the mushrooms, tomatoes, zucchini squares, peppers and bread croutons onto the skewers. Use the mushrooms whole, and poke the skewer through from the centre of the top to the bottom—otherwise they tend to break. Brush lightly with a mixture of the oil, salt and vinegar. Grill for 5 minutes on each side, or until everything begins to toast. Remove from the skewers and put everything into a wide bowl or on a platter—don't use a deep bowl, or the croutons will get soggy.
While the veggies are grilling, also grill, directly over the fire or on the BBQ, 6 Italian sausages. Grill for about 15 minutes or until brown all over. Remove from heat and slice diagonally into 4-5 pieces each sausage. Add to the veggie bowl.
Sprinkle with chopped onion or scallions, basil and parsley. Add salt and pepper to taste, and drizzle 1 tbsp lime juice. Serve warm or at room temperature.
Reminder: If you want to make beer for Father's Day, there's just time if you get to the U-Brew this week. We'll do a Father's Day Supper Menu on June 14.