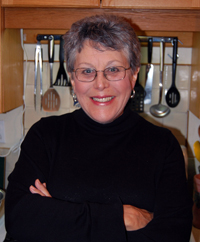 ZIHUATANEJO, Mexico — The surf of Playa La Ropa is twelve feet from the table as we sit down on plastic chairs on the beach for dinner. Candles burn in paper bags stuck into the sand every six feet, and the stars twinkle one by one against the heavens. Two fishermen wade in the surf throwing nets to anchovy and sardines. We sip marguerites and order mahi-mahi. It comes grilled with chips and green beans. We are in tee shirts and shorts and sandals that we kick off for dinner. My kind of place, and my kind of food.
Mexican food is totally unlike the tex-Mex mix of corn, tomatoes and hot peppers that passes for la comida mejicana in el Norte. The herbs and spices are many, most of which aren't widely known north of the Rio Grande, and yield an array of flavours that are subtle, fresh and natural. Generally the food is healthier, leaner and simpler than what we expect of  so-called Mexican food.
Safe? We avoid salad in the beach bistros and iced marguaritas except in our hotel, where all the food is imported in order to meet North American regulatory standards.  But we prepare salad in the kitchenette with the help of Microdyn, a disinfectant we buy at the supermarket. If it's peelable, we peel it. It's amazing how well you can live on eggs, tomatoes, cucumber, fresh cheese and avocados.
Searching for inspiration I signed up for a cooking class, including a trip to the market, with Edgar, the chef at Zi, the restaurant at the Club Intrawest.
The downtown Zihua market consists of about four blocks of small shops plus a huge covered building of many stalls selling produce, eggs, fresh cheese, meat, fish both whole and fileted, hardware, cookware, baskets and woven bags, implements of all sorts, beans, coffee, herbs, vanilla, flowers, you name it.
Like outdoor markets everywhere, the vendors are artists with their produce, piling it in huge appetizing stacks so that even fresh fish filets look gorgeous:  dorado, mahi-mahi, snapper, robalo, skate, large filets of what appeared to be salmon; whole fish of every size. Our chef-guide Edgar warns against the chickens hanging in the stalls as we move to one side to make way for a butcher bearing half a cow that he hangs alongside racks of dried beef. He shows us Mexican herbs, great leafy bunches on long stems. The most common one is epazote, known as goosefoot but seldom seen in Canada. It looks slightly like arugula with long notched leaves, and tastes a little like a combination of lime, mint and parsley. Another is anise-flavoured avocado leaves, dried. Big bunches of basil with a profusion of dark veined leaves and purple flowers, nestled into bouquets of zinnia and aster, sold as aromatic for the house rather than food. Then the great bags of dried peppers, fresh and dried named differently just to make life easy for the gringos.
After the market trip the cooking class repaired to the bistro-bar area of our club/hotel, high above the beach, breezes cooling us off as we chop onion, filet a jalapeño pepper (seriously!) and take notes about making pozole, a hearty Mexican chicken stew and adobo sauce for fish or meat. We drink tamarindo juice—easily made as you would do lemonade, except that the tamarinds have to be boiled for a while to extract the juice.
I am surprised how little oil is in these dishes, and at the richness of the taste without fats. Mexican dishes abound with herbs and fresh vegetables, and earn their deep flavours by slow roasting and braising. It's a wonderful cookery, but not easy to replicate in Canada because the herbs and vegetables are difficult to obtain. I've tried to replicate the adobo sauce—it's low fat, low calorie and exceptionally flavourful, with fresh orange juice, fresh tomatoes and fresh and dried herbs and peppers. Use it on fish, chicken, beans or vegetables. It freezes well, and keeps for 3-4 days in the fridge. This is so far from the so-called adobo in tins with jalapeño or chipotle peppers that you won't recognize it, but it is an authentic adaptation using what ingredients we can obtain in Canada for this staple of Mexican cuisine.
Here is a visual tour of the market: