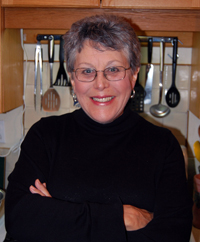 TERRACE — The obvious solution to the challenge of locavore eating is to look to B.C.'s First Nations. After reading Barbara Kingsolver's Animal, Vegetable, Miracle and Alisa Smith's 100 Mile Diet, it's easy to be charmed with the enviro-correctness of locavore food — and daunted by the Revelstoke climate. After all, Kingsolver had a farm in the Appalachians, and I doubt that Smith's turnip-for-bread sandwiches would appeal to my family. What we should keep in mind though is that locavore is just a fancy word for the way indigenous peoples have eaten for tens of thousands of years—from the nearby lands.
Before steam and diesel engines, local food from the Revelstoke area sustained the Sinixt nation. The Sinixt culture has not in fact died out, as government sources have claimed, but has moved south of the US border. My knowledge about the food of the Sinixt is limited to huckleberries, bitterroot, venison, moose and trout—not a bad diet, in fact. I hope to find out more at the Arrow Lakes Aboriginal Society gathering to be held next week, May 21, at the Inchelium, Washington camp ground.
In the meantime, I was in Terrace recently for a five-day photo shoot of the opening of a longhouse—Waap
Galts'ap—at Northwest Community College, and had the chance to savour some of the marvelously varied indigenous foods that made the Pacific Northwest one of the richest of all indigenous cultures in the Americas.
May is the time for the kelp harvest, for instance, and last week many Tsimshian from Kitsumkalum and Kitselas near Terrace, BC, were at the coast in their traditional kelp beds helping with the harvest. "Popcorn kelp"—kelp roasted until dry, shriveled and curly, then broken into popcorn size pieces as munchies, tastes of the sea, has a nice crunch, and is high in minerals.
Lava berries are another local delicacy, up in Nisga'a territory of the Nass valley where 250 years ago a volcanic eruption spewed black volcanic rock in a three by ten kilometer river through the valley. A small delicate variety of stonecrop or sedum growing in the rock is picked, stem and all, as a springtime local food. Local First Nations people season them with eulachon oil and a light sprinkle of sugar—a mild, thirst-quenching treat, though I have to admit I preferred them plain, eulachon oil perhaps being an acquired taste.
Lava berries
Wash in cold water 2 cups lava berries.
Sprinkle with 1 tsp. eulachon oil and 1 tbsp. sugar.
A somewhat different take on local foods came with my invitation to two separate feasts prepared by students in the Culinary Arts Program at Northwest Community College. Student chefs under the tutelage of program director Jonathan Bull used mainly local ingredients, often ones they find themselves, or buy locally.

The menus show the extent to which local ingredients can supply most of a formal dinner. The first menu was for the Conference Feast for Challenging the Paradigm: The Face of Transformation; the second was for the Celebration Feast of the Opening of Waap Galts'ap, the new Longhouse built by the College with and for indigenous peoples of the area: the Tsimshian, Nisga'a, Gitksan, Wet'suwet'en, Tlingit, Haida, Haisla, Metis and Tahltan peoples.

Conference Feast for 300 people
Cockle and wild mushroom vol-au-vent
Twice baked salmon soufflé
Duck confit, served with fried bread points and lemongrass foam
Oyster stuffed filet mignon topped with yin yang smoked prawns and sauce Grimrod
Alder smoked venison chop with dark chocolate jus lié
Kelp croquettes
Steamed fiddlehead ferns in butter
Red current and soapberry parfait
Domestic cheese plate with honey gelee and macerated figs, Stilton and walnut crackers
The Waap Galts'ap Feast for 1200 people
Fresh whole oranges and apples
Popcorn kelp
Smoked pickled eulachon
Halibut stew
Fried bread
Smoked salmon filets
Chicken wings teriyaki
Chili baked chicken wings
Baked whole wheat bread rolls
Sweet tray with Nanaimo bars, buttercrunch raisin bars, brownies and carrot cake
Coffee
Locally sourced foodstuffs included the cockles, prawns, halibut, eulachon, salmon and oysters; the venison and the duck; the fiddleheads (luckily just out that weekend), mushrooms (500 pounds of them, picked in the wild), soapberries and red currents (frozen from last summer.)
I thought we were going to have sea lion carpaccio, which I tasted when I interviewed Jonathan, but perhaps one sea lion, as massive as it is, can't stretch to serve 1200 people. But here's the recipe, and you could do this with any game or fish:
Sea Lion Carpaccio
Take a filet of sea lion about 15 cm in diameter. Roll it in a light sauce of wasabi and then in cracked black peppercorns. Sear lightly on the outside in good oil, then freeze solid. Slice paper thin, and serve with crackers.
Jonathan also treated me to slices of sea lion brined and smoked—it was very like proscuitto ham: chewy, salty, very distinctive.
In a memorable blending of food cultures, Jonathan's students combined venison broth, marsala and dark chocolate to make the jus for the venison. The wine adds a touch of sweetness to a sauce that is otherwise reminiscent of Mexican mole — the use of chocolate in savory dishes, something we don't do much of but which complements the lean smoked venison (then cooked rare, by the way) very comfortably. I'm going to try this next time I cook venison.
A final note: many thanks to all of you who supported the Savage Delights Fair Trade raffle last week. You helped us raise over $300 for the food bank. And congratulations to Ann Biggs who won the raffle prize of over $100 worth of goodies from local merchants whom I also thank: Coopers, Pharmasave, Mountain Goodness Natural Foods, Jus Juiced, Nectar Tea Bar, Energy Matters, Talisman Fibre and Trading Co. and The Modern Bakery.
Related web sites:
Nisga'a Memorial Lava Bed Provincial Park (http://www.vancouverisland.com/parks/?id=540)
Arrow Lakes Lake Culture Educational Gathering May 21, 2010
www.arrowlakesaboriginalsociety.org
Huckleberry, Saskatoon berry and Oregon Grape can be ordered through BC's Wild Heritage Plants at www.bcwildheritage.com
The School of Northwest Culinary Arts
http://www.nwcc.bc.ca/Programs/Trades/Culinary/index.cfm
For a few photos of local wild berries, see
http://www.nwwildfoods.com/aboutus.cfm