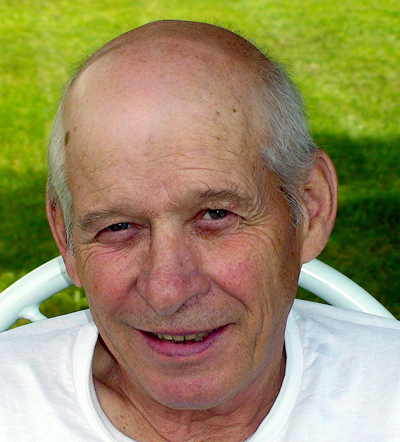 Ghislain George Chabot, born February 19, 1939, in Albertville, Quebec, passed away in the early hours of May 20th, 2010 at Queen Victoria Hospital, Revelstoke, following a battle with cancer.
A Service of Christian Burial will be held at St. Francis of Assisi Catholic Church, Revelstoke on Friday morning, May 28th, at 11:00 a.m.  Cremation.  In lieu of flowers, memorial contributions may be made to the charity of one's choice, in memory of Ghislain.
Ghislain was predeceased by his parents, brothers Adrian, Paul and Denis and sister Ernistine.  He is survived by his common-law wife Josey Gauthier of Revelstoke; brother Gilbert (Maryanne) of Revelstoke; sisters Gertrude, Therese, Carmelle, Claudette, Monique (Rosaire) and Jeannine (Louie), all of Quebec and Michelle (Wilfred) of Alberta.
Ghislain was an uncle who loved and had many close relationships with his numerous nephews (great nephews) and nieces (great nieces) who will greatly miss him.  He was a devoted grandfather to his step grandchildren.
Ghislain moved to Revelstoke in 1961 to work in the logging industry as a faller.  He also worked at the Mica and Revelstoke dams during their construction.  Over the years there were many stories shared among his numerous friends at he local pubs.
Ghislain enjoyed working outdoors, taking great pride in his garden and yard.  All visitors enjoyed his cold beer and welcoming hospitality.  Over Ghislain's retirement years he could be found tuned into the latest current affairs, politics and weather conditions via the television.  Many an evening were spent on the phone keeping up with his family in Quebec.
He will be missed by his family and friends.
Messages of condolence may be sent to the family by visiting www.brandonbowersfuneralhome.com.
Arrangements are in the care of Brandon Bowers Funeral Home, Revelstoke.