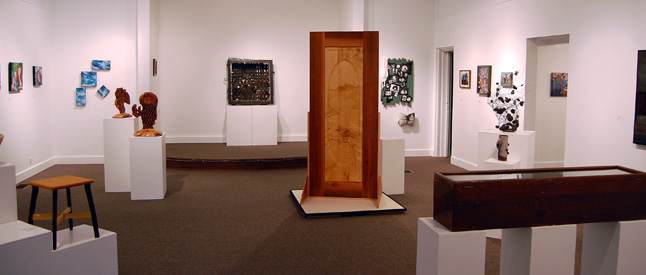 By David F. Rooney
Dreams and Fears is the delicious theme for the first exhibition of the year at the Visual Arts Centre, which opens to the public today at 6 pm.
Featuring 56 works by mostly — but not entirely — local artists Dreams and Fears will both captivate and disturb you. There are sublimely dark images such as Jennefer Rogers' haunting The Forest Watches and Tina Lindegaard's moody and disturbing installation Fear of Dreams to the lighter and brighter works like Arjun James Kumar by Sharon Kelley and the intriguing Dreaming of Heathcliffe by Invermere painter Paula Craven.
The exhibition opens this evening at 6 pm. If you have never been there, the Visual Arts Centre is located in the old RCMP detachment building at 320 Wilson behind Zala's. For more information please contact The Centre at 250-814-0261 or by e-mail at info@revelstokevisualarts.com.
In the meantime, here are a few images that will prepare you to be catapulted from this reality into the world of Dreams and Fears: