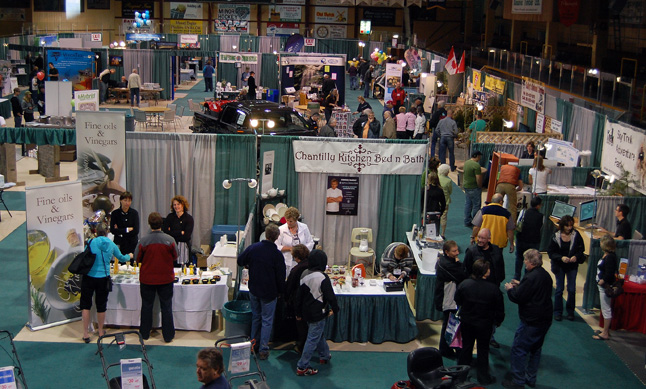 By David F. Rooney
The Chamber of Commerce's Home & Leisure Show was a hit with those who prowled the Forum this weekend.
There were more than 70 exhibitors in the show offering everything form home renovation packages to granite countertops.
One of the busiest booths was non-commercial: the Anti-HST Petition Campaign's booth saw very steady traffic all weekend with canvassers collecting almost 600 signatures of local registered voters.
As a non-store point of contact, the show is a valuable venue for merchants to meet and talk with customers and potential customers.
Here are some photos of the weekend's action: