By David F. Rooney
Hundreds of curious parents and children made their way to the old RSS gym to gain a glimpse of the future — and what a future it promises to be!
Greener, brighter and generally a lot less claustrophobic than the 1960s- and '70s-style schools we have today, the new elementary and high school buildings that are planned for completion by August 2012 are enough to almost make adults wish they could go back to school.
For Earl Woodhurst, the open house that School District 19 held on Thursday was a major way point. He started work on this project back in 2005 and still have a couple of years to go before he can truly breathe easy.
"If I wake up in the middle of the night my first thought is always about this project — that's how absorbing it is," he said in an interview.
Despite all the plans, scale models, diagrams and artists' conceptions that were unveiled for the people of Revelstoke on Thursday, there is still a long way to go and at least one major question that requires an answer.
Brad Binnington, a retired SD 19 employee and long-time member of the Revelstoke Theatre Company, the community theatre depicted in the illustrations (see below) is amazing but he notes that he still has some serious questions.
"These are things we'll discuss with the school district," he said.
SD 19 Board Chairman Alan Chell, himself a musical theatre producer and a major proponent of the community stage's inclusion in the project, agreed.
"We know there are things that still need to be worked out," he said. "Think of it like this: 25 per cent of everything is firm and 75 per cent we will tweak in consultation with user groups."
Retired teacher Marg Stovel has some concerns about the proximity of the elementary school to the high school, but she said Chell and SD 19 Anne Cooper assured her there wouldn't be a problem.
Another retired educator, Paul Salva, was amazed at all the glass and light in the buildings.
"It used to be that they kept the windows up high enough that there was little for students to gaze at," he said with a shake of his head. "Times change."
The biggest question, though, is whether this project that meets all kinds of LEED standards will utilize the District Energy System for its heat.
"This is something that's very much under discussion with the District Energy System," Woodhurst said.
The discussions are ongoing and, naturally, revolve around money. But he was not prepared to say anything more than that.
Plugging these new green buildings into the cleanest, greenest energy in the city makes sense. We'll see if it happens.
In the meantime, here are — for your enjoyment — images from the open house: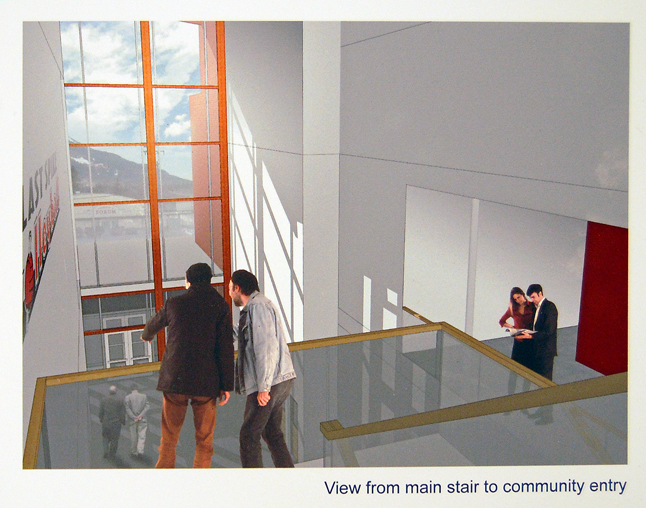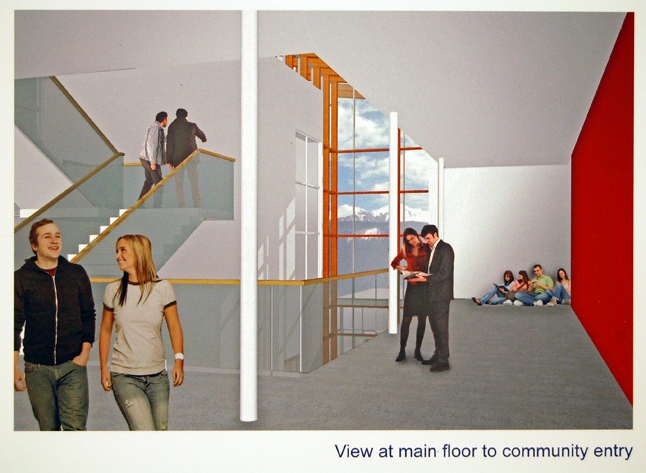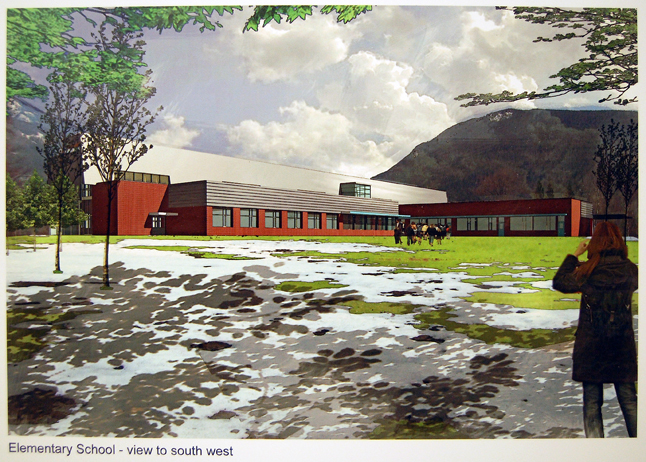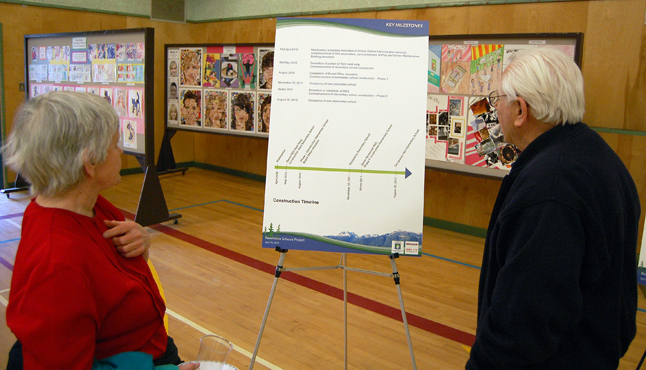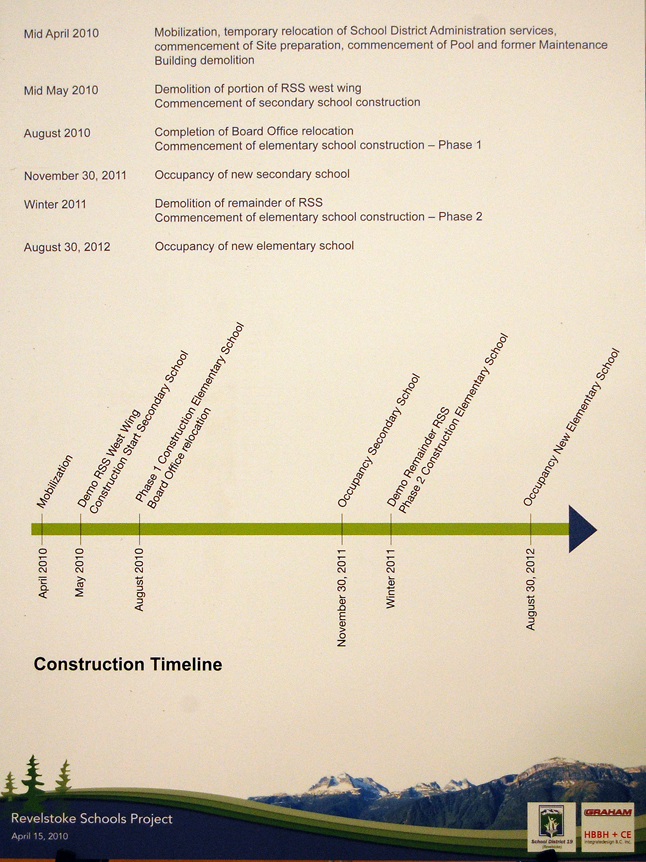 Here are the images that The Current ran as a preview on Thursday morning: