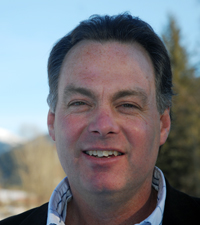 Right now, in British Columbia, we are seeing a renewed commitment to democracy as regular people stand up to fight against the HST.
Over the next three months, thousands of people in this constituency will use a democratic tool known as the Initiative Act to send a message to government about their feelings concerning the imposition of the HST.
People feel strongly about the HST.  Voters are angry that the BC Liberals didn't tell the truth about the HST.  And they don't like the fact that HST will shift $1.9 billion in taxes each year from corporations onto middle income earners.
I have been clear from the moment the BC Liberals first announced that they would be breaking their election promise not to impose the HST on British Columbians that I would do everything I could to stop the HST from becoming law.
The BC Liberals have brought forward the legislation that will make HST possible in British Columbia, and we will be debating that legislation throughout this next month.  I, along with all the members of the Opposition, have committed to doing everything possible to defeat this legislation.
As we debate this bill, I will be telling the stories of how HST will affect people and businesses in my constituency.  And I will be voting against the HST at each and every stage of the debate.
If you would like me to use your story in the House, please send me an email at norm.macdonald.mla@leg.bc.ca.
Through this important citizen-driven initiative and the commitment of the members of the Opposition, we will force the government to listen to the people of British Columbia.
Norm Macdonald MLA
Columbia River – Revelstoke
You can reach Norm's office by phone, toll-free, at 1-866-870-4188. You can reach him by e-mail at norm.macdonald.mla@leg.bc.ca and his website is online at www.NormMacdonald.ca.