INVISIBLE: Narratives on Homelessness in Revelstoke, a photovoice exhibition featuring photography by local homeless and homeless-at-risk will be showcased upstairs at Castle Joe Books in Revelstoke April 15 to May 30. The exhibition is being showcased as part of a thesis project by local resident Melissa Jameson.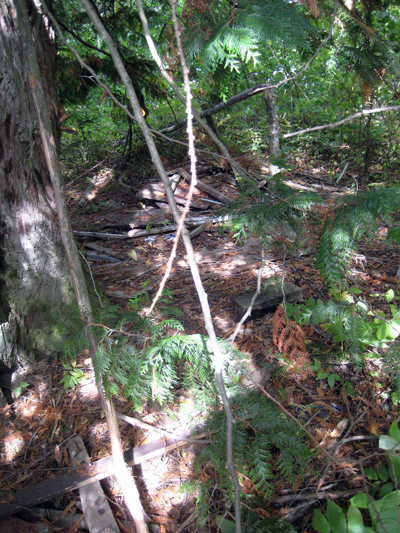 "Photovoice is a research method which allows participants to really get involved," said Jameson. "Participants were given disposable cameras and asked to photograph different aspects of their lives."
Jameson is currently completing her Masters in Intercultural and International Communication through Royal Roads University. Her research centres on exploring the issue of rural homelessness through a communications lens, rather than a political or social services lens. She also took photographs of homeless spaces, identified through conversations with homeless people.
"Usually when we think of homelessness we think of it in terms of absolute. We think Vancouver's Downtown Eastside. With the way media often communicates about homelessness we forget about the family living in their RV year round, the man who's living in a motel room, or the single woman couch surfing," said Jameson. "I think what will surprise people is that the majority of our homeless population are long-term residents."
Jameson's thesis will be presented in the form of an exhibition pamphlet.
An opening for INVISIBLE will take place today, Thursday, April 15, from 7 p.m. to 10 p.m. at Castle Joe Books.