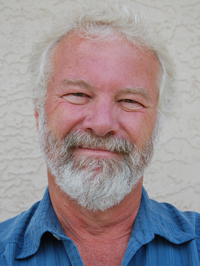 Do you dread the prospect of paying yet more in taxes to rapacious, so-called senior governments in Victoria and Ottawa?
If you can answer, "Yes," to that then you definitely will not want to miss signing the official anti-HST petition that canvassers for former pre­mier Bill Vander Zalm's Fight HST organization will soon be taking around town. The petition campaign runs for 90 days from April 6 until July 5 and is our only chance of stopping this tax.
Vander Zalm was in Revelstoke last week to talk about his campaign to stop the province from introducing the HST in a cynical grab for more of your hard-earned cash.
Some people here in town — and I know be­cause I've listened to them — claim "it's a done deal" and "you can't beat the government."
They are wrong — dead wrong.
This Citizens' Inittiative Act Petition will force the government to either vote on the HST in the Legislature or compell it to hold a referendum. (You can watch Vander Zalm and his associate Chris Delaney explain it in video online at www.revelstokecurrent.com.)
But it is imperative that you realize that you — yes, you, Mr. and Ms. Lunchbucket — can actually derail the government with your signature. But you must be registered voter. If you're not sure about that, please go to http://fighthst.com to find out how to ensure that you are registered. The 10 or 15 min­utes you spend now on that and in physically sign­ing the petition can save you and your family thou­sands of dollars. You may hate politics and despise politicians but do you really want to give them a new opportunity to screw you and your loved ones to the wall, financially? Of course not.
You can help defeat the HST by signing the petition when you get a chance and by volunteering as a canvasser or as a local coordinator. Many Revelstokians signed up as canvassers when Bill Vander Zalm was here last week but are still waiting for their official badges, petitions and documentation from Elections BC, which is apparently swamped by requests from more than 2,000 volunteers.
I received this e-mail from Troy Sebastian, the Cranbrook-based regional co-ordinator for Fight HST:
"I am still looking for a HST Captain for Revelstoke, someone to coordinate our canvass in town. I only have a few places left and your town is one of them, I should find someone by the end of the week at the latest. You have to understand that we have a major bottleneck of volunteers and organization capacity to manage and to set up. it is a challenge without a local organizer. If you know of anyone who would be interested, send them to me ASAP."
If you think you are the right person for the job please contact Troy at: kootenaytroy@gmail.com.
Across the province thousands of signatures — 1,800 in Fort St. John alone — were gathered as canvassers began their work, according to a statement from Fight HST.
While the organization has a wesite its petition is not online. You have to sign it physically. And it is the only anti-HST petition that can force the government to hold a referendum on this very important issue. Accept no substitutes.
For more information please go to http://fighthst.com or write to:
Fight HST – 370 East Broadway,
P. O. Box 95023,
Vancouver BC
V5T 4T8