By David F. Rooney
It's not every day that a heavyweight federal minister comes to town so when it was reported that Treasury Board President Stockwell Day would be making an announcement in Revelstoke more than a few people hoped he would say Ottawa was prepared to spend bags of cash to improve and expand the Trans-Canada Highway.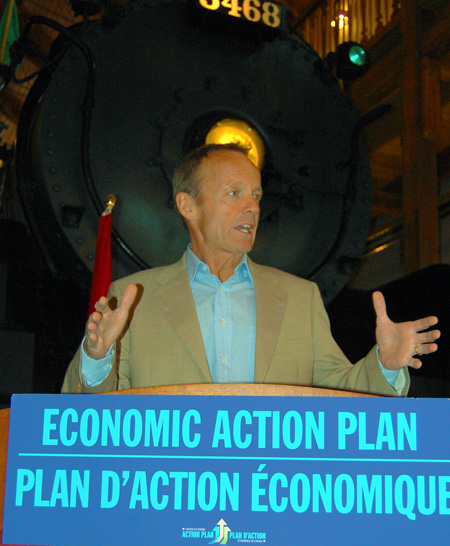 Well, they were partly right, but mostly wrong.
Day, who is also the cabinet official responsible for British Columbia, announced what amounted to a $12 million paving contract for portions of the TCH and Highway 93S through Kootenay as well as repairs to three bridges. Okay. That's a middling-sized bag of cash and most of the work will be performed along the TCH, but there's no money for new lanes or other improvements and expansions like those that mayors from Field to Ashcroft have for years been lobbying for.
Still, people who drive east on the TC H on a regular basis will be glad of the badly-needed repaving of a six-kilometre stretch at Beaver Hill. In Yoho, approximately 10 kilometres of the TCH will be paved. The bridge work will involve bridge-joint repairs on the CPR Overpass bridge at Kilometre 92.6 and the Kicking Horse Bridge No. 3 at Kilometre 94 in Yoho. The Stephen Creek Laneway in Field will also be reconstructed and paved, Day said.
Terry McGuire, Parks Canada's special projects manager, said each project could employ about 25 people.