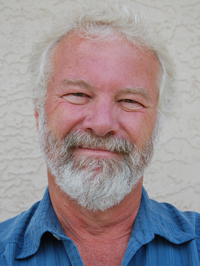 We dodged a bullet last weekend, people, and I'm pretty sure that everyone knows it, too. But does this mean it's back to business as usual? Or, are there lessons to be learned from the Boulder Mountain avalanche and its aftermath?
I guess that depends on who you are. Different people will have learned different lessons from the events of the past 72 hours.
For me, personally, I've learned that there are still plenty of helpful, concerned people in our community. When the avalanche occurred people across the city and its environs reacted immediately. SAR volunteers, Mounties and paramedics began to mobilize while staff from CMH, Selkirk Tangiers and RMR immediately flew by helicopter to the avalanche.
"They got there in time by helicopter and organized the search and evacuation of survivors before dark," said Mayor David Raven in an interview Monday afternoon. "I think the death toll would have been a lot higher if they hadn't got there in time."
Snowmobilers elsewhere on the mountain went to the aid of the people who were buried. Their swift
assistance helped save lives. Every nurse in the city went to the hospital, as did six of the city's doctors. They were, according to Dr. Sarah Brown, prepared for "mass casualties." That there were only 31 injured and only the two unfortunate Albertans who died was an act of Providence. It could have been much, much worse. Karl Klassen of the Canadian Avalanche Centre said that when he first heard about the magnitude of the avalanche he feared there might be as many as 100 dead.
He was not alone. The absence of accurate, publicly available information fed active imaginations everywhere. And that's an important lesson all by itself: people need accurate information quickly in order to quell fear and actually help them organize as efficiently as possible.
This is not a criticism of the local RCMP detachment. Staff-Sgt. Jacquie Olsen and her crew had their hands full and in the absence of accurate information the best policy is to say nothing. And certainly once there was accurate information it was released. Speaking as a professional journalist, Cpl. Dan Moskaluk's news conferences and his willing to answer questions in private as best he could were greatly appreciated.
The City's emergency plans worked extremely well. I heard Mayor Raven say, towards the end of a CTV interview at about 6:30 pm on Saturday, that people who have questions or information about what happened, should go to the Community Centre. I left home about five or six minutes later and when I got there Emergency Services personnel like Gerry Silva and Luana Kaleikini were already getting organized.
Lots of ordinary people wanted to help, too. Catherine Bell sent me an e-mail saying she had four bedrooms that could be put to use if people needed some place to stay. Others, like Penny Page Brittin, simply asked: "Who do I talk to about helping out?" Meanwhile, Brian Lecomte at Tim Hortons and John Pears at A&W drove to the Community Centre with coffee, juice, water, muffins, donuts and sandwiches for the cops, SAR personnel, Emergency Services volunteers and news reporters, photographers and camera operators who gravitated to the Centre.
People of all kinds helped out or wanted to. Their instinctive reactions spoke volumes about who we are and the spirit that thrives at the heart of our community.
But now many of you are asking questions, some of them tough ones. Here are just a sampling of them:
Who should bear the cost of rescue operations for ill-advised events staged under dangerous conditions? The provincial taxpayers? Mayor Raven said the searches and the evacuation of survivors easily cost more than $1 million. Should the organizers of the event bear some of that cost?
Should the province move towards regulating backcountry events? This question pops up every time someone dies in an avalanche. It sounds sensible, but consider this: how do you enforce it? Do we really want yet one more law that we can't enforce? Mayor Raven agrees. "Good regulations have be enforceable," he said.
Les Austen, executive director of the BC Snowmobile Federation, would like to see an annual trail licence for snowmobilers that would help
clubs defray the cost of maintaining trails while making it easier to educate sledders and help ensure that they know what they're doing out there. He says education about simple things like never travelling alone can make a big difference. "I'm relying on you to know what to do, you're relying on me for the same thing," he said.
What about the Revelstoke Snowmobile Club? Shouldn't they be doing something to ensure that people who go out in the backcountry are prepared? That sounds like an easy enough thing to do. But it's not. Requests for comment from the club were all referred to Austen so I have no idea what local club board members think about any of this. And Austen's comment on behalf of the club was that "you can't just require people to do things. You have to have a law." And that brings it back to enforceability. This is a BIG province. Can people be kept out of the backcountry if they really want to go there? No, not even if it's dangerous to be out there.
And it was dangerous last weekend. The Avalanche Centre had issued a special warning just one day before the Big Iron Shoot Out was wiped out by that snow slide. And yet 278 people — that was the actual number of machines that registered at the trail head on Saturday — chose to take their chances. Some of the people who made that choice also made it for their kids by taking them along for the ride. "People had their children up there with them," said Raven with a shake of his head. "I don't understand that."
Neither do I. I can't fathom parents who would take children into the backcountry when the avalanche risks were as high as they were. Perhaps there is something the Snowmobile Club could do about that. What would it take to erect a sign with a sliding scale that tells people what the avalanche risk is? Maybe something colour-coded like the forest-fire risk signs we are all familiar with. Sure, the club's website contains numerous appeals to people to check with the Avalanche Centre before heading out, but there's nothing like an in-your-face sign that tells you it's dangerous. Perhaps that might give some mom or dad reason to question what they're doing.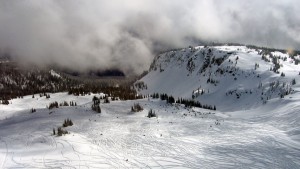 But we all need to ask these kinds of questions. Even though none of the snowmobiling areas are within city boundaries and therefore can't be controlled by the municipal government, Revelstoke directly benefits from snowmobiling to the tune of millions of dollars each year. Many people in our community sneer at snowmobiling and its more extreme forms, yet we are all quite willing to take their money. I don't want to get all moral about it but something about this bothers me.
Whatever steps — if any — we take as a community or as a province I hope they'll be sensible ones. I don't want to see laws that infringe on people's rights to go into the mountains at any time of year. But I think we need regulations that force them to be responsible for the consequences of their actions when they do choose to ignore public warnings, head out into the alpine and have to be rescued. Hit people in their pocket books and they'll smarten up in a hurry.
Well, most people…