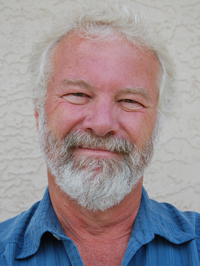 I can't claim to have known Jim Holdener very well. We had some dealings with each other during Homecoming and we interacted socially a few times. And, like may people, I saw him at Pharmasave. But the one thing that struck me from the moment I first met him was his extreme likeability. Even if you only met him once, for a minute, you walked away feeling as though you had a relationship with him.
That impression is not unique. There are, I am sure, many people in town who have had the same reaction to jim. And that's part of what makes his passing from this world to the next so difficult to bear. We don't want to lose the people we love and respect. And Jim was one of the rare individuals who was almost universally loved and respected in our community.
You can feel that love and respect vibrating through the messages posted on this week's story about Jim's untimely death in a California hotel. The deep concern people have for his widow, Sue, and Jim's surviving brothers is very, very genuine.
Living in a small town can sometimes be difficult. The rumour mill never stops grinding away, some people are always minding other folks' business and then there are the personal feuds and vendettas that keep individuals and families at odds for years. The upside, though, is that when the chips are down we come together to support and help one another. That has certainly been the case this week.
Jim Holdener's good nature, his keen sense of humour and his willingness to help anyone anytime for anything will be sorely missed in Revelstoke.
Our community is fortunate to have known him and now the only thing we can do is bid him farewell with all of our love, our respect and our prayers.
A Celebration of Life service will be held for Jim at the Community Centre on Monday, March 29, at 2 pm. (You can read his official obituary here.)