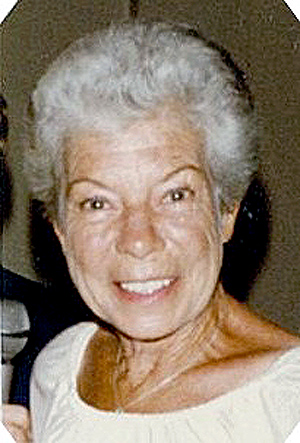 As Enid's children, we would like to share this:
Enid Louise Rutherford passed away at Queen Victoria Hospital in Revelstoke on Thursday, March 11th, 2010 at the age of 91 years.
Mom was born in Kamloops, B.C. on October 10th, 1918 and had been a resident of Revelstoke for over 80 years.
Our Mom loved all sports, starting at a young age with tennis and later as an avid golf partner to Craig.  Many winters were spent on Maui where Enid and Craig enjoyed snorkelling, golfing and exploring the island with their Hawaiian friends.  They were able to share their Maui experiences with many family and friends.
Enid has been predeceased by her parents, Maurice and Elsie Cook, sisters Marjorie and Joan, grandson Jason, husband Craig, son John, and son-in-law Ross.
She is survived by her sister Doris Morgan, daughters Heather, Dawn, Chelan, son-in-law Doug, daughter-in-law Donna, eleven grandchildren and 10 great grandchildren
At Enid's request there will not be a service.   In lieu of flowers, memorial contributions may be made to the Queen Victoria Hospital Society Foundation, Bag 5000, Revelstoke, B.C. V0E 2S0, in memory of Mom.
Thank you for the care and support of Dr. Leslie and the staff of Moberly Manor, Queen Victoria Hospital and Gary Sulz of Brandon Bowers.
Cremation arrangements were in the care of Brandon Bowers Funeral Home, Revelstoke.