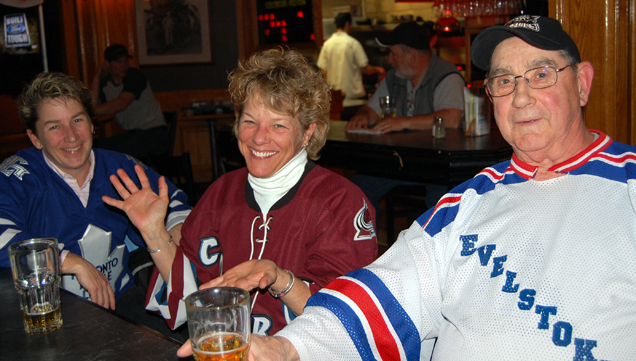 By David F. Rooney
People turned out for the Hockeyville Committee's bash at the Regent on Monday but their hopes for a happy celebration were dashed when they discovered that the community was not on Kraft Hockeyville's exclusive Top 12 list.
"Maybe next time," shrugged Maria Stagliano, one of the people who worked on the local campaign.
"I think we learned a lot," said Catherine Bell. "And I think we can learn even more. We need to look at the winning campaigns to determine what elements might have helped them win."
It was clear from the list of Top 12 communities, that the number of stories submitted was not a deciding factor. Hazelton, which had the most stories in BC (1,119) didn't make the list, but Cranbrook, which had 1,116 (about 500 more than Revelstoke) did. Blackfalds, Alta., which has a population of 6,000 also made the list even though they submitted only 44 stories.
So who were the lucky communities to make the Top 12? Yellowknife, NWT, Cranbrook, Alexandria, Ont., Dundas, Ont., Stanstead, Que., Chateauguay, Que., Bishops Falls, Nfld., Lawrencetown, N.S., Blackfalds, Alta., Drummondville, Que., and Timmins, Ont.