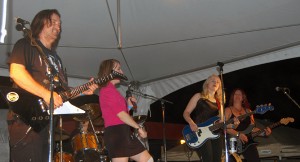 Local radio station EZ Rock is hosting an evening of local rock music at the Last Drop on Saturday as a fundraiser for Queen Victoria Hospital.
"We hope a lot of Revelstoke comes out and helps support the hospital as we do a warm-up party to both raise awareness and monies for needed items at Queen Victoria," says local DJ Steve Smith. "We'll be offering Revelstoke some outstanding local live music with Positive Corruption, the Maritime Kitchen Party and Blindspot."
The bands are donating their time from 7 pm until midnight to help raise money for a variety of medical devices, including a cast cutter, an intraosseous infusion system, a Bili Soft photo therapy system for newborns, a hand-held Doppler and an epidural positioning device.
"Our local hospital can always use our help with raising monies for necessary items. Come out and donate a toonie, a Laurier, or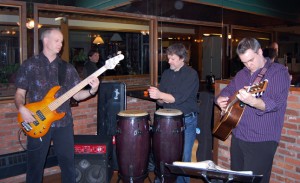 whatever you can," Smith said, adding that the Last Drop will donate 10 per cent of its overall food sales during the event to the hospital.
Smith, who is also a singer-songwriter who plays with the Maritime Kitchen Party, said the event this Saturday at the Last Drop will be a warm-up for a day-long April 29 Radiothon on EZ.
The March 20 evening party will be emceed by Smith and Patrick Ryley, assistant program director for EZ Rock in Salmon Arm. Ryley will spin records 7-8 pm, 9-9:30 pm and from 10:30-11 pm. Maritime Kitchen Party will play from 8 until 9, Blindspot will perform from 9:30-10:30 and Positive Corruption will rock the house down from 11-12.
"Bring your wallet and some love for your hospital," Smith said. "You just never know when you're going to need the items in question."
To view a PDF-format poster for the event please click here.