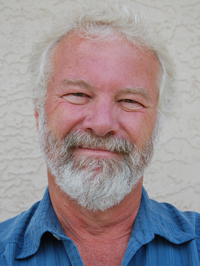 Someone in town may know a really big secret: is Revelstoke one of  the Kraft  Hockeyville competition's Top 12?
I certainly don't know even though I and the rest of the Revelstoke Hockeyville Committee were convinced that if we were going to receive a call telling us this it would have been on Feb. 11. I never received such a call nor did anyone else on the Hockeyville Committee.
But Chairman Gary McLaughlin — a dyed-in-the-wool, never-say-die optimist if ever there was one — double-checked and it appears that a call from Kraft Hockeyville might — and I stress that word — have been made to any one of the people who submitted one of our 636 stories.
So if Hockeyville did call then they called someone here in town who now knows something nobody else knows. And it appears that the only way we'll find out is by watching the Kraft Hockeyville show on March 15.
Oh that is so diabolically clever! Not only do they know how to ratchet-up the tension in communities like Revelstoke that are possible Top 12 communities, but they have practically ensured that everyone in Canada who is interested in the outcome will be tuned in on March 15.
Just to be clear, here is what Kraft Hockeyville told McLaughlin this weekend:
"Thank you for your inquiry and for participating in the KHV 2010 Competition!   We are currently under-going the selection process of the Top Twelve Communities and you are correct, as per our rules and regulations, each Entrant selected to the Top Twelve will be contacted by courier and/or telephone to inform him or her of such selection no later than February 11, 2010. Please note, the 'Entrant' will be an individual who submitted a story and photo and whose submission has been selected for a particular community, and only the 'Entrant' will be contacted for each of the Top Twelve selected communities. The official Top Twelve communities will be showcased on Kraft Hockeyville on CBC on March 15, 2010."
McLaughlin thinks that even though both Hazelton and Cranbrook had more stories than we did, we still have a shot at the Top 12 even if it's only as a so-called "wild card" community. Here's some of his thinking on this issue:
"The story writing part of the contest is long over but that doesn't mean we have to stop showing Canada exactly what it means to be Hockeyville 'REVELSTOKE STYLE,'" he said in a Facebook posting this weekend. "Now the facts are that we have received a request to look at our arena from Kraft which was completed by the hard working people at the Forum and sent back. We have NOT received any other information outside of this fact.
"That being said the top 12 announcement will be on the show in March that we'll all be tuning into together as a community. I've had the great opportunity to stay in touch with people who brought Hockeyville to Terrace who… said WE THINK YOU'VE MADE THE TOP 12. It's a huge vote of confidence."
The committee will likely be meeting again this week to determine what, if anything, it can do. If nothing else we may host a party for all of the Revelstoke Hockeyville fans on March 15 when we can watch the show together and either roar in triumph or be graceful losers and applaud the those lucky communities that will go on to compete for the $100,000 in arena upgrades and an NHL exhibition game to be played in the final Hockeyville 2010 community.
I'll keep you posted on this.
***
Revelsoke Printing and Little Caesars Pizza of the Week hidden word: Wedding Invitations