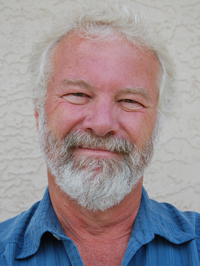 Have you benefitted from the work of the BC Children's Hospital? If you have, Cooper's Foods hopes you'll share your story with the rest of the community.
Sure, it sounds little odd… why would a supermarket care about something like that? But, as it turns out, there's a very good point to it.
For two weeks starting this coming Sunday, Feb. 28, the store will send $5 for every 1,000 Save-On-More points that customers donate.
"Our promotion for the two weeks is called This is Why," says Cooper's official Geri Sanborn. "We would like to ask the community for stories about their experience with the Children's Hospital and who in our community the BC Children's Hospital has helped in the past."
Sanborn said she hopes people who have been helped by the hBC Children's Hospital will drop off a photo and a short story about their experience with Sonja or Keitha at Cooper's.
Their stories and photos will be posted on a board near the produce department.
Do you have a story you'd like to share?
***
Speaking of stories, three people have written The Current and two others stopped me in the street to see if I had heard about Revelstoke's connection with the Olympics.
Here's what reader Angus Woodman e-mailed me this morning: "I didn't see it but apparently gold skeleton winner, Jon Montgomery, in an interview immediately after his victory mentioned a connection with Revelstoke… getting his turtle helmet design after — on the way to a training run — he picked up a turtle to see it safely across the road. I bring this up because it's a neat connection (and I never knew he trained in Rev) — and we have been involved in improving the habitat/awareness around the blue-listed western painted turtle population in that area for many years."
That's not the only Revelstoke-Olympic connection, either. There is the podium (see the image posted at https://legacy.revelstokecurrent.com//2010/02/23/hey-we-really-do-own-the-podium/) and there are also local people who have gone down to the Lower Mainland to work behind the scenes. Buck Corrigan from the Revelstoke SAR unit, Parks Canada's Zuzana Driediger and her search dog Hero and the RCMP's Sgt. Doug Morris and Const. Roseanne Padula are all down there working on capacity or another on ensuring that the Olympics are safe.
And then there's local native sculptress Audrey Nanimahoo. She and her husband Bill are in Vancouver where she is exhibiting her work in the native arts pavilion. Other local artists (Cherie Van Overbeke, Jacquie Pendergast, Sandra Flood, Tina Lindegaard, Gwen Lips, Sue Davies, Cecilia Lea, Kip Wiley, Lyle Griesdale, Shannon Robinson, Nicola McGarry and Rachel Kelly) who participated in the first two Art in the Park projects sponsored by the Friends of Mount Revelstoke and Glacier, Parks Canada and the Visual Arts Centre are also showing their fantastic work in Richmond during the Olympics.