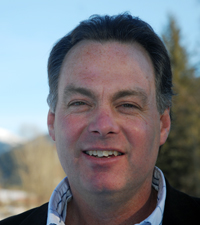 An important part of having a democracy that works is knowing that you have an elected official that will listen to your concerns.  As many of you will know, I began my political life as a town councillor and Mayor.
As a municipal politician, the connection to voters was very immediate.  A comment you made at council one evening would have to be defended at your workplace or at the post office the next morning.  It keeps you on your toes.  But it also keeps you knowing exactly what the people you represent think.
As the MLA for such a large area, it is more difficult to get that direct feedback, but with technology, we can often come pretty close.
Most of my communities have the Legislative channel, and all high-speed internet users can watch the Legislative webcast.  People can also visit my website atwww.NormMacdonald.ca.
My office is also easily reachable by either email at norm.macdonald.mla@leg.bc.ca or toll-free at 1 866 870 4188.
I welcome your thoughts and encourage you to make use of these tools to keep in touch.
Over the last number of weeks, three particular issues have been raised by the constituents in this area and I want to share them with you as an example of how my work is directed by the things you tell me.
The first issue is the environment and land use.  People in this area feel strongly that we need to make wise decisions that protect the environment for our children and that we have to allow local citizens to decide how we manage the use of the Crown lands that surround our communities.
The second issue is support for the arts.  Every one of my communities has a strong attachment to the arts, and we understand the value of investments made in the local arts organizations.  Protecting arts funding is something that you clearly believe in, and it is a fight that I will continue in Victoria.
The third issue is the HST.  Despite every government effort to convince you otherwise, the people in this area still reject the imposition of the HST.  And as I stated in my last MLA report, I will use every legislative tool available to me to stop the HST.
I want to thank each one of you who has taken the time to call, write or meet with me.  Your effort does make a difference.
Norm Macdonald is the NDP MLA for Columbia River-Revelstoke