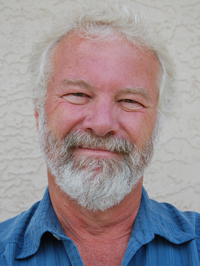 It has been almost two weeks since the first phase of the national Kraft Hockeyville competition ended and you, like most of the people who backed Revelstoke's bid to earn the title of Hockeyville 2010, are probably wondering what's going on.
Well, you see, it's like this: the ad hoc Revelstoke Hockeyville 2010 Committee doesn't exactly know. But there have been a few indications that our bid is not dead, even though both Cranbrook and Hazelton had more stories than we did.
"We've heard zip," says Committee Chairman Gary McLaughlin.
And the committee likely won't hear anything officially until the Top 12 are announced on Feb. 11. At that point the one person in Revelstoke who may well be the very first to find out if we're going to be among the Top 12 is yours truly. And that is because my name and my contact details were on the very first story submission that kicked off our application and subsequent community campaign. I'd like to be able to say that I" immediately announce that to the world, but McLaughlin was told by Carol Field, the woman who chaired Terrace's successful bid last year, that the local committee will be asked to sign a nondisclosure agreement. That's because Kraft Hockeyville plans to make the big announcement on TV and they don't want to be pre-empted. Jumping the gun would likely cost us our spot in the Top 12.
Although McLaughlin is quite correct in that we've heard zip about the state of our bid, Hockeyville did ask the City Parks and Recreation Department late last week for an accurate survey of The Forum. That survey was sent to Kraft Hockeyville last Friday. It is the committee's well-considered view that Kraft Hockeyville officials would not have wasted their time and the City's with such an inquiry unless the Revelstoke bid was being seriously considered for inclusion in the Top 12.
So, will we move on to the next level? Or is our bid dead in the water? We have no way of being absolutely certain right now but we think we're still alive.
And if we are alive and want to win this thing — and remember what's at stake here: $100,000 to upgrade The Forum; an NHL exhibition game to be played at The Forum; nation-wide exposure for our city; and unbelievable bragging rights — we really need to continue organizing. Once the Top 12 are announced, CBC TV crews will arrive in those communities and produce community profiles that will provide the basis for national voting March 15-21. Only five bids will proceed to the final balloting.
That means the Revelstoke Hockeyville 2010 Committee will need some serious volunteers to help mobilize as many votes as possible across the country.
Are you up for it?