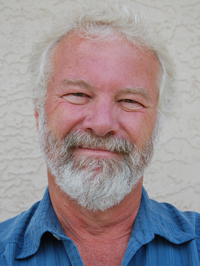 The Revelstoke Visual Arts Centre has an exciting — and fun — exhibition schedule for 2010 with intriguing group exhibitions and shows by some of the community's best artists.
You can see the full schedule below, but I wanted to touch on some of the exhibitions that will certainly bear viewing. Okay, all of the shows are definitely worth seeing. But can you resist visiting exhibitions called Dreams and Fears (April 9 -30) or Kitsch and the Mundane (May 7-28)?
I know I can't and if I can find the time I'll even enter a painting or two. Then there are the individual shows in autumn. Cherie Van Overbeke will be offering us Angelic Transformations, Ron Nixon Feathers and Suzanne Spisani Jewellery. These three are amazingly talented artists. Cherie's acrylic canvases are typically large and vibrant. Ron's work with coloured pencils on the other hand is usually relatively small but so finely detailed as to be photo-realistic. Suzanne's jewellery is, in a word, exquisite. Their shows run Oct. 1-Nov.5.
The individual shows continue in November with Nicola McGarry's Highway 23N — An Artist's Journey and Cecilia Lea's Nature's Gift. Nicola's near-stylized acrylic landscapes are highly distinctive and bright, while Cecilia's oils offer a softer view of the land. Neither of these painters require an introduction to local art lovers and it will be interesting to see what they will hang on the walls of the Visual Art Centre's Main and Side Galleries. Their shows will run Nov. 12-Dec. 3.
There will also be some visiting exhibitions this year. Visceral Loss is a group exhibit by artists from Salmon Arm who are returning the favour we did for them by showing Revelstoke artists' work in that city. That runs May 7-28. In June the best artists in our region will be showing their work in the Kootenay Boundary Regional Exhibition. This show, which runs June 4-25, should be an eye-opener. This will be the second time that this major regional exhibition will be held in Revelstoke.
Fans of the Art in the Park series from 2008 and 2009 will be able to reprise their excitement and delight when The Centre stages After the Event: Further works from Art in the Park July 2-July 30. The last group show will be the Best of Banff 2010 Photographic Exhibit Nov. 12-Dec. 3.
Revelstokians who discovered the value and joy of purchasing affordable art will have two opportunities to do so this year. There will be a Midsummer Affordable Art Fair Aug. 6-27 and Gifts from the Gallery Dec. 10-Dec. 20. If you appreciate good art — especially artworks that won't strain your pocketbook — then you won't want to these two shows.
But don't limit your visits to The Centre to those two shows. All of this year's exhibitions are bound to intrigue, excite and mesmerize you.