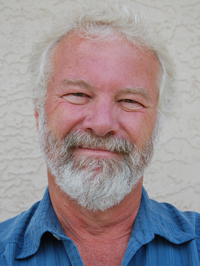 Revelstoke should consider adopting new initiatives to improve the tourism experience, says a report commissioned by the Chamber of Commerce and the City of Revelstoke.
The 162-page document, entitled Painting the Future of Tourism, looked at almost every aspect of tourism development in the community from signage to websites and contains numerous recommendations for the City, the Chamber of Commerce and tourism firms to consider. The report and its recommendations will be the focus of a meeting Thursday evening at 6:30 pm at the Community Centre.
Some, such as a recommendation that Revelstoke adopt a single brand, is already in the works. A branding campaign was recently unveiled by the Revelstoke Accommodation Association and may be adopted by the Chamber. (Please go to https://legacy.revelstokecurrent.com//2010/01/06/the-rebranding-of-revelstoke-logos-ads-revealed/ to read about the campaign and see images of the branding materials.)
The report also examined web marketing from Revelstoke and found tourism-related websites wanting.
"Revelstoke does not advertise packages on its web sites," the report noted." Summer 'Golf and Stay' and winter 'Ski and Stay' promotions are a must for working together as a town to increase the number of people visiting and staying overnight. It also presents a sense of community when different companies are working together to promote tourism as a whole.
"Revelstoke has no incentives posted on its web site. A good example for them to advertise would be something similar to 'The Ultimate Ski Bum' (Sun Peaks Resort, 2009) competition. Marketing initiatives such as this are a great way to get Revelstoke's name out, and to increase participation and awareness of the city's upcoming events."
The community also needs to market itself in the off-season, the report said.
"On the RCVIP (Revelstoke Community Visitor Information Portal at www.revelstokecc.bc.ca) web site, Revelstoke does the opposite, essentially advertising that tourists should not go there during the shoulder season," the report said. "On the first page of the tourist information web site, one is directed to either click on 'winter activities' or 'summer activities,' but there is no option for spring and fall. There is a huge potential for marketing that should not be missed; a list of 'things to do on rainy days' or 'Spring and Fall fun' should definitely be on the web site in order to accentuate their off-season potential."
It does state, however, that the web site does a good job of advertising events in every season, thereby making it apparent there are things to do in the spring and fall — not just summer and winter.
In an age when a potential visitor's first contact with a destination is via the World Wide Web these are significant suggestions that should be taken to heart by tourism marketers, whether they are with the Chamber or RAA or individual firms.
The city may also want to take a fresh look at its signage, particularly along the highway, but in-town, too, the report says.
Signage should use a uniform brand so that visitors receive a consistent message and the kind of first impression that tourism operators and marketers want them to receive. Mixed messages and second-rate signage are not helpful when it comes to tourism promotion.
The report made other suggestions such as serious consideration of the Communities in Bloom program that urges communities to use landscaping to enhance aesthetic appeal and a Heritage Doors Poster program that would help people seeking information about heritage properties in the community. Another recommendation was that Revelstoke  consider adopting a uniform aesthetic. It pointed to communities such as Leavenworth Wash., in the United States that, like Kimberley, adopted a Bavarian appearance.
"Leavenworth now has close to two million visitors per year, which the town attributes completely to the renovation of the city as a Bavarian destination (CoW, 2006)," the report said. "It has also been featured on ABC News as the 'Ultimate Holiday Town USA' (ABC News, 2007), and named as one of the top small towns to visit in the world by Outside Magazine. Dawson City has also taken a similar approach, remodelling itself to appear in true 'Gold Rush' fashion has helped them become a stop for Holland America Cruise Lines, bringing in over $5 million dollars annually (Hopper, 2009)."
There may be some merit to adopting a uniform aesthetic but it smacks of gimmickry. The report also noted it would require the participation of every business in town and that is something I doubt could happen.
If you are interested in reading the report in its entirety contact the Chamber of Commerce.