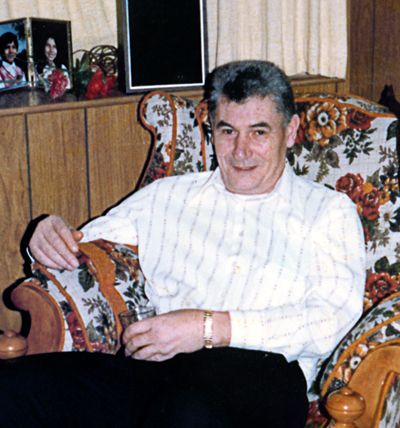 Murdock Joseph Poitras of Revelstoke passed away peacefully on January 25, 2010 with his family by his side.  A funeral service will be held at 10:30 a.m. on Saturday, January 30, 2010 at St. Francis of Assisi Catholic Church with Father Ronnie Tagnines celebrant.  Flowers are acceptable, or memorial contributions may be made to the Canadian Cancer Society, 1633 Pandosy Street, Kelowna, B.C. V1Y 1P6, in memory of Murdock.
Murdock was born in St. Paul Alberta January 16, 1922 to Francis and Josephine Poitras.  He has been a resident of Revelstoke since June of 1966.  Murdock worked for many years as faller for Celgar and DNA and then went on to purchase his first gravel truck.  He was a Teamster Owner Operator for many years up until his retirement in 1989.
Murdock was predeceased by his parents Francis and Josephine Poitras, brothers Richard, Robert, Larry, George and Leonard Poitras, one sister Beatrice Sterritt and two sons Brian and Ronnie Poitras.
He survived by his loving wife Rose of Revelstoke; children: Don (Marilyn) Piper of Paddle Prairie, Terry Piper of Paddle Prairie, Sharon Larson of Airdrie, Randy Poitras of Revelstoke, Roly (Angie) Poitras of Revelstoke, Raymond (Fran) Poitras of Revelstoke and Debbie Poitras of Kamloops; grandchildren: Brian, Lorilee, Kimberly, Ronnie and Eden Rose as well as four great grandchildren.  Brothers: Emery Poitras of High Level, Elziar Poitras of Cassier; Sisters: Rita (George) Johnson of Grand Prairie and Joan Poitras of Fort St. John as well as numerous nieces and nephews.
Arrangements are in the care of Brandon Bowers Funeral Home, Revelstoke.