By Karen McColl
Adrenaline levels will be soaring at Revelstoke Mountain Resort for the next three days as male and female competitors in the Canadian Freeskiing Championships charge the mountain with aggression and style. 84 international athletes will be qualifying in tomorrow's competition with about half of them going on to the main competition Friday and Saturday. About 45 athletes are pre-qualified.
RMR was chosen to host the second of six international stops made by the 2010 Subaru Freeskiing World Tour (FWT), an event in its 12th year that attracts the world's top freeskiers.
Tomorrow's qualifier will take place on Separate Reality, located to skier's right of the Stoke chairlift. The original venue, North Bowl, was switched and will most likely be used on another day.
Although organizers acknowledged that Separate Reality does not have a lot of terrain features such as chutes or cliffs, FWT Event Director Bryan Barlow is confident.
"It's a good qualifier run", he said at the athlete's welcome meeting Wednesday. Technique and creativity will set competitors apart more than big stunts.
Despite the not-as-extreme terrain chosen for tomorrow, it is unlikely that spectators will be disappointed with the calibre of performance over the three days of competition. The expression 'go big or go home' is often associated with the sport of freeskiing, and athletes from Chile, Europe, USA and Canada are registered for this event.
It is no surprise that several local skiers will also be showing off their home-mountain advantage in the competition, including Sean Cochrane, who was ranked 19th after the 2009 World Championships in Alaska last spring. He is pre-qualified for this event.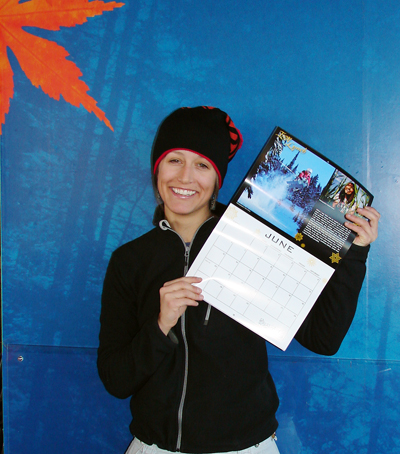 Isabelle (Izzy) Lynch, director and coach for the Revelstoke Mountain Freeriders, is also coming into the competition with some experience under her belt.  In addition to competing at various freeskiing competitions in Lake Louise, AB, she also competed in her first FWT event last year in Snowbird, Utah.
"I'm really excited. The skiing is really good right now; the snow this past week helped a lot." RMR has received 50 centimetres of new snow in the past week.
RMR Pro Ski Patrol and qualifying competitor Jonathon Joseph (JJ) Vinet made a goal for himself. "I'm a strong skier and I know the terrain and I want to go to the next level."
Steve Hughes, a Whistler native who moved to Revelstoke three years ago, is looking to have a good time. "I hope locals get past the qualifier."
RMR is enjoying the global recognition. "It's really about bringing people to Revelstoke and enjoying the mountains," said RMR VP and COO Rod Kessler. RMR has made a three-year commitment to host the Canadian Freeskiing Championships.
"This is an exciting time for Revelstoke," he said, and mentioned that RMR is expecting 42 million social media hits world-wide on the word 'Revelstoke' thanks to marketing and events like the FWT.
The FWT made its first stop this season in La Parva, Chile, and will continue after Revelstoke in Crested Butte and Telluride, Colorado, Kirkwood, California, and Snowbird, Utah.
The overall male and female Tour winners will be awarded the McConkey cup, named for the late ski icon Shane McConkey, and an extra $2500 in prize money.
To catch the Freeskiing World Tour on live webcam Friday and Saturday, visit www.freeskiingworldtour.com.
Good luck to all competitors and especially all the Revelstoke rippers!
Karen McColl is covering the Freeskiing World Tour for The Revelstoke Current
Here are two more of Karen's other photos from the day: