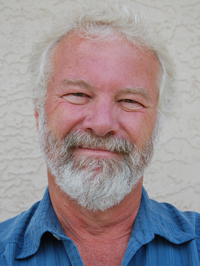 As I write this column it is apparent that there are about 1,000 members of the Revelstoke Hockeyville 2010 Committee's Facebook site who are all talk and no action.
I can say this with confidence because:
a) there are 1,091 members of the committee's Facebook site; and
b) only 94 stories have been filed on the official Kraft Hockeyville website.
Why does this not compute? I'm sure that everyone who's joined the Facebook site says they're serious about filing a story. That's great… but you're leaving it too late people.
If we want to be one of the 12 communities that are in the running, we need to see a lot more stories and photos filed. And what's so difficult about that?
All it will take is about 15 minutes out of your busy day. If you won't spare a measly 15 minutes to help our community win this national contest then you're a wanker, pure and simple.
The Hazedltons, on the other hand, have 155 stories filed on the official Kraft site. Combined they have about the same population as us and they only have 275 people listed as members of their Facebook page. Not only that, they don't even have an arena.
Now, it may be that some of our local geniuses think this means The Hazeltons can't possible win all the marbles in the Kaft Hockeyville 2010 game. But they can. Here's what the official rules have to say:
"In order for the NHL® Pre-Season Hockey Game to be played at the Home Arena… the Home Arena must be outfitted with artificial ice, meet the NHL® and NHLPA's standards and be available and able to be used on the date of the NHL® Pre-Season Hockey Game which shall take place on a date between July 1, 2010 and September 20, 2010, to be chosen by the Sponsors in their sole discretion. Also, the Community must be located within a radius of 200 km from the nearest airport that has at least a 6000 foot runway at which the NHL® teams are able to arrive by their usual form of air transportation. If the Home Arena does not meet all requirements outlined above, the Grand Prize Winning Community will host the NHL® Pre-Season Hockey Game at the nearest alternative arena that meets all such requirements, to be selected by Sponsors in their sole discretion after consultation with the Entrant (the "Alternative Arena"). If the NHL® Pre-Season Hockey Game is played at an Alternative Arena, the $100,000 in upgrades to the Home Arena will still be awarded to the Home Arena endorsed by the Entrant, not to such Alternative Arena."
What all of that means is that a place like Hazelton could win it all — the $100,000, the national attention and the NHL exhibition game — even though they don't even have an arena. (But don't take my word for it. You can read the official rules at: http://www.cbc.ca/sports/hockey/hockeyville/rules/en/.)
And if that were to happen where would that leave Revelstoke? Well, I guess we'd be on the sidelines going, "Boo-hoo. We coulda-shoulda won."
Please… take the 15 minutes and file a story and a photo. That's all it takes. If we lose because our stories weren't good enough that's fine. You win some in life and you lose some but at least we would have done our very best.
However, if we lose because 1,000 alleged Revelstoke Hockeyville 2010 fans wouldn't take the time to write a story each then there are way more wankers here than I ever thought.