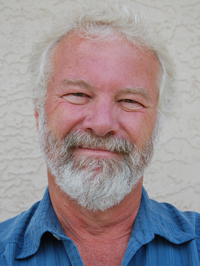 Even the most skilled writers can easily run out of superlatives after attending one of Tom Jackson's Singing for Supper Tour concerts.
I could tell you it was fantastic (it was), haunting (that, too) or simply enthralling (it was certainly that). But none of those words do the concert, the man or his supporting performers justice.
The best I can say is this: If you meant to attend the concert and got distracted you missed one hell of a good show. The musicians — from long-time performer on Jackson's tours Shannon Gaye to the young duo of Denis and Lynae Dufresne and the backup performances by Tom McKillip, Craig Bignell and Kristian Alexandrov — were superb.
As for Tom Jackson, he had the audience eating out of his hand. he was given a standing ovation at both the beginning and the end of the show that was as much for the kind of man he is as for his talents as an actor, musician and showman. What can you say about or do for someone who has raised more than $10.5 million for food banks, family service agencies and disaster relief? A standing ovation is, think, the least you can do to honour someone like that.
But Jackson's a pretty modest guy. He doesn't strut. He thinks before he opens his mouth. And he enjoys people. You could see that during the performance from the way he engaged the audience with sometimes corny but endearing jokes to the manner in which he stepped off the stage to walk around the edge of the audience shaking hands and patting people on the shoulder. People deeply appreciated that.
Jackson also cares about hunger and social inequality. It shows in his media interviews (click here https://legacy.revelstokecurrent.com//2009/11/30/tom-jacksons-singing-for-supper-is-a-performance-of-faith-and-hope-you-wont-want-to-miss/ to read my interview with him last month) and in the way he talks about peace,  social justice and hunger.
While all the money hasn't been counted, this concert filled the 225-seat United Church. At $20 a ticket that's going to be about $4,000, perhaps more, that can be used to help the Revelstoke Food Bank. And the Food Bank needs help. It has so far received about 160 applications for Christmas Hampers and Food Bank Coordinator Patti Larson, who admitted that the quality of the concert made her wish she could sing, asked the audience to give generously to the program. (Click here https://legacy.revelstokecurrent.com//2009/11/29/help-make-this-a-merry-christmas-through-the-christmas-hamper-program/ to find out how you can help at this time of year).
While the tour was backed by major corporations, local businesses also were ardent supporters. The community sponsors were Classic Touch Jewellery, Community Connections, Community Futures, The Revelstoke Current, Home Hardware, Infinite Creations, Mountain Meals, Pharmasave, Powder Springs Inn, Quite the Pair, the Revelstoke Arts Council with a special thanks from Larson to Gary Pendergast, Revelstoke Cable TV, Revelstoke Mountain Resort, Revelstoke Printing, Steve Smith and EZ Rock Radio, Talisman Fibre and Trading Co. and last but by no means least the United Church.
But that's enough wordage. Here are some images from the concert that I'm sure you'd rather see: